CRIPPLE CREEK MINING DIRECTORIES
Cripple Creek Stock Brokers Handbooks
_________________________________
THE OFFICIAL MANUAL
CRIPPLE CREEK DISTRICT
COLORADO, U.S.A.
Compiled and Published by Fred Hills, E.M., Colorado Springs, Privately Published: Colorado Springs, Colorado 1900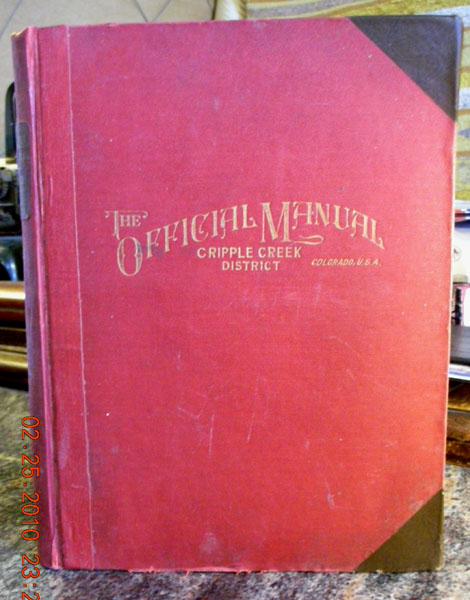 Original red cloth binding with gold print on front cover. Binding has been re-cased in red cloth with original spine title placed on spine. Corners reinforced with brown binding cloth.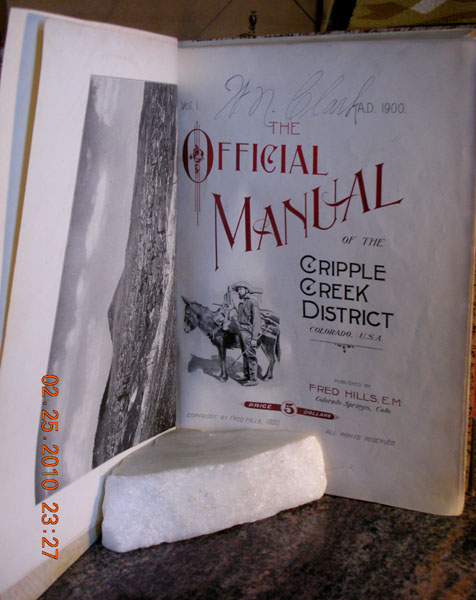 Endpapers replaced with period-type endpapers. Complete with 495 pages, all enamel-coated. Internal pages are in very good condition.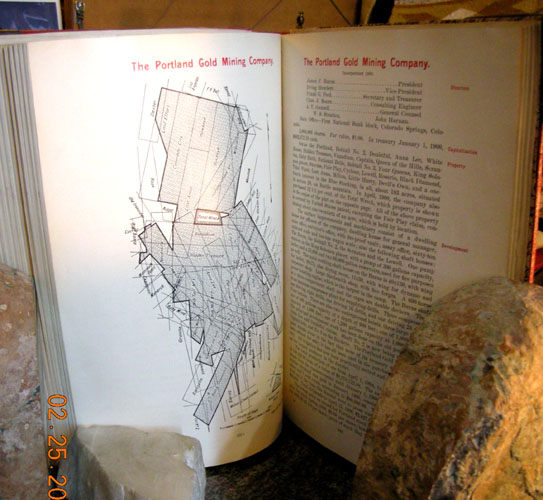 Original map is missing, as is most common; however, an original, more detailed Cripple Creek Claim Map than the original Hills Map, published by the William A. Otis Company in May 1896 is provided. The dimensions of this map are: 24 inches in width by 35 inches in height.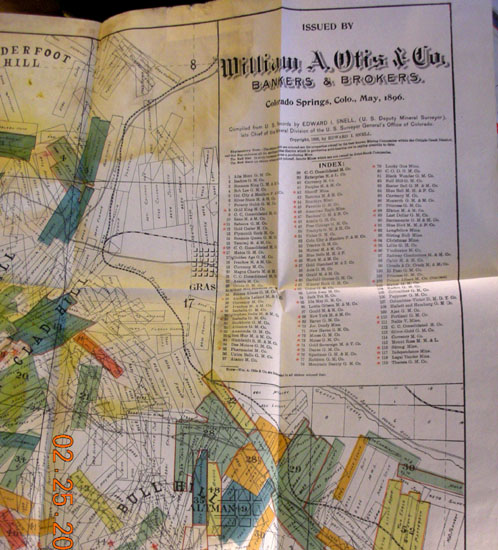 There are dampstains on this map and some weakness in the folds; however, it is complete and rare and highly detailed.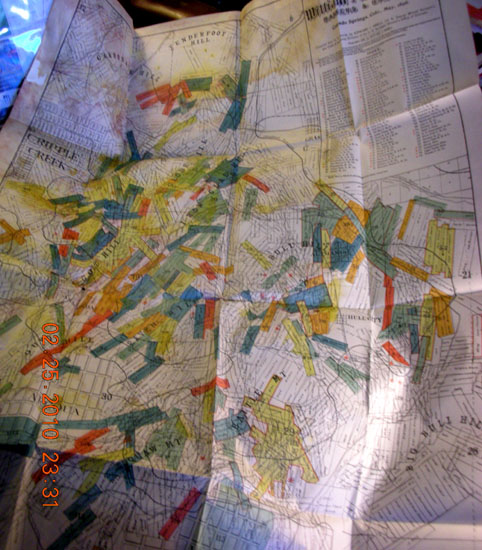 Overall, this publication and map are in good plus to very good condition and are very useful for researching Cripple Creek Gold mining and history.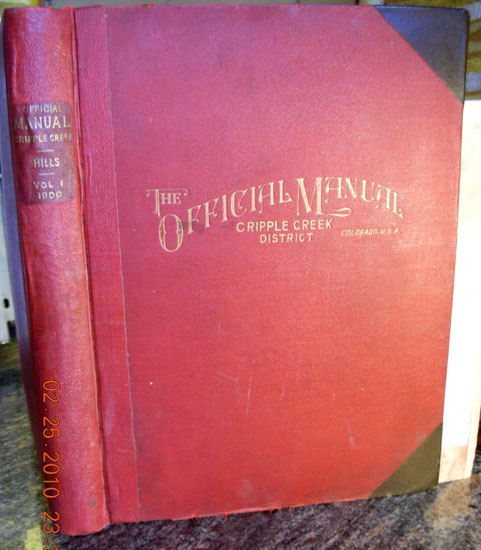 NEW INVESTORS' MANUAL ON CRIPPLE CREEK
AND OTHER GOLD AND SILVER SHARES
Original printed brown stiff wrappers, 44 pages, with map of Cripple Creek Gold Mining District. Map dated November 1895; entitled, "Cripple Creek Gold District." Map dimensions: 11-1/2" by 9-1/2"; identifying towns, roads, railroads, mountains, hills, and mines. Carson Harper Company, Printers, Engravers, Publishers, Denver, December 1, 1895. Condition: near fine
______________________________________________
CRIPPLE CREEK MINING DIRECTORIES
CRIPPLE CREEK MINING DIRECTORIES PAGE 2
CRIPPLE CREEK MINING DIRECTORIES PAGE 3
CRIPPLE CREEK MINING DIRECTORIES PAGE 4
CRIPPLE CREEK MINING DIRECTORIES PAGE 5
_______________________________
Contact us or (970) 349-7079
_________________________________________________