Yes, we Accept: PAYPAL,
Venmo & SQUARE
We are always interested in purchasing, whether you have a single item or an entire collection for sale.
© 2021 Mt. Gothic Tomes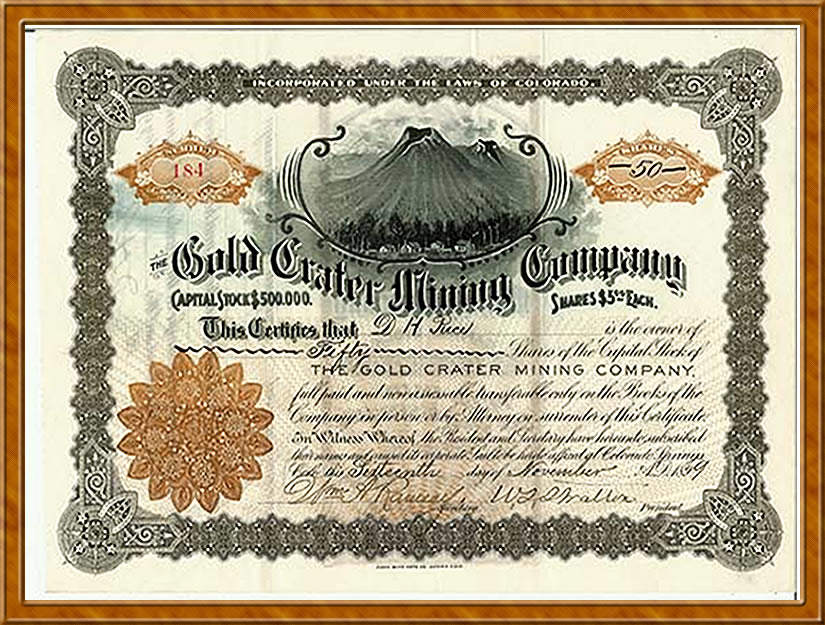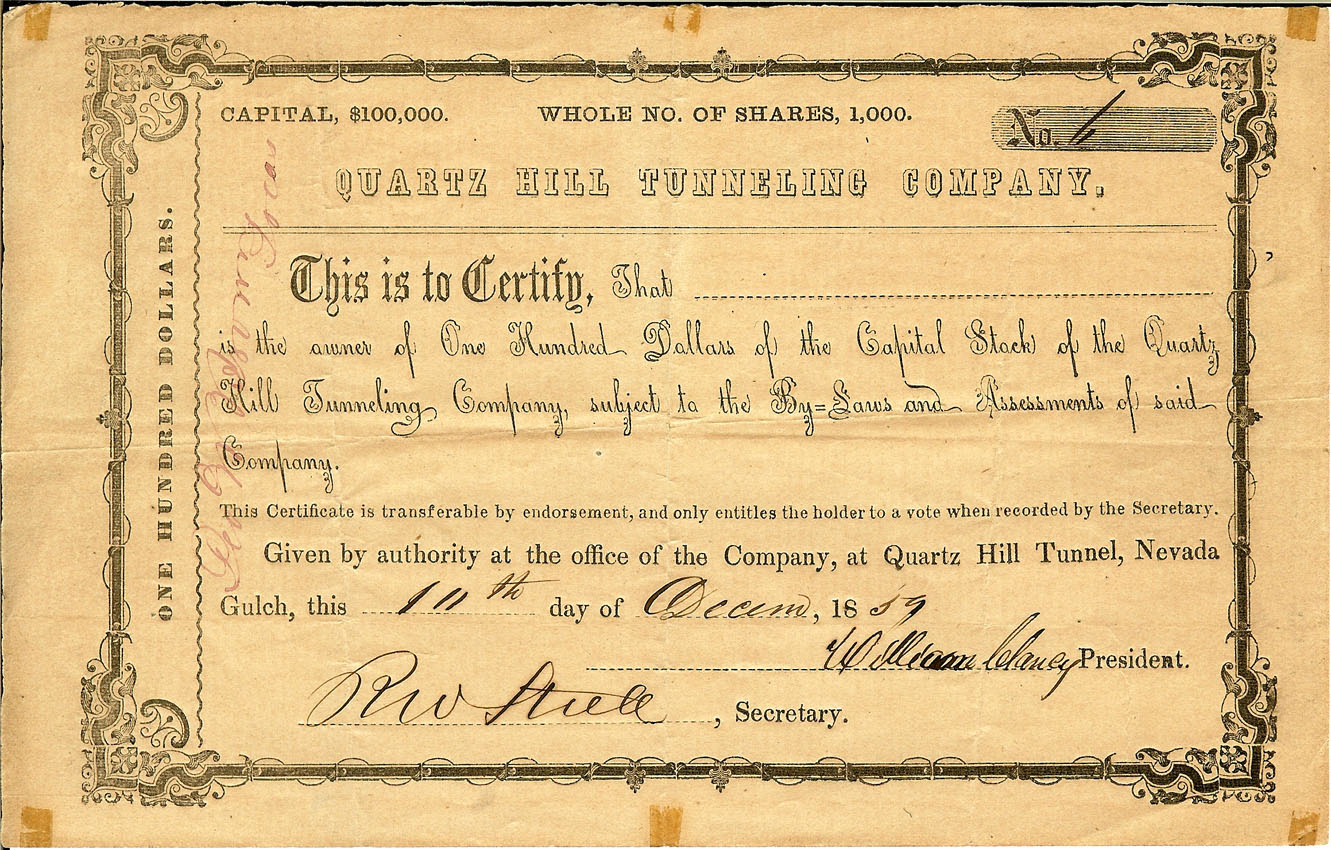 QUARTZ HILL TUNNELING COMPANY, 1859
Stock certificate number 6, issued for 1,000 shares. Certificate issued December 10, 1859 -- the year of the Pike's Peak Gold Rush! Signed by the Jefferson Territory Governor, Robert W. Steele, as secretary and William Clancy, one of the founders of The Denver City Town Company.
This is one of the earliest Colorado mining stock certificates we have catalogued in a private collection.
THE CONSOLIDATED GREGORY COMPANY

Colorado Territory

Issued on the discovery claim that started the Gold Rush to Central City, Gilpin County, CT.

Dated January 29, 1869, uncancelled, near fine condition.

On May 6, John Hamilton Gregory made the first lode discovery in the Rockies, on the lode that bears his name, between the present sites of Blackhawk and Central City, in what became known as the Colorado Territory. (Re: GEOLOGY OF GILPIN, CLEAR CREEK AND BOULDER COUNTIES, COLORADO, 1917, Page 68.)

SOLD
| | |
| --- | --- |
| | Company owned the Snow Drift, located on Republican Mountain, Griffith Mining District, near Silver Plume, Clear Creek County, Colorado Territory. (Re: Colorado Directory of Mines, 1879, Page 176; also, British Investments and the American Mining Frontier, 1860 - 1901, by Clark C. Spence, Page 257. |
| THE SNOWDRIFT SILVER MINING & REDUCTION COMPANY, Limited, issued December 29, 1871, uncancelled | |