Yes, we Accept: PAYPAL,
Venmo & SQUARE
We are always interested in purchasing, whether you have a single item or an entire collection for sale.
© 2024 Mt. Gothic Tomes
BURLESON'S POST ROUTE MAP OF THE STATE OF COLORADO, 1918
Burleson, A. S., U.S. Postmaster General. POST ROUTE MAP OF THE STATE OF COLORADO, showing Post Offices with the Intermediate Distances on Mail Routes in Operations on the 1st of July 1918. Published by Order of the Postmaster General, A.S. Burleson. With inset map of Denver. Pocket map. Dimensions: 35-1/2 inches in height by 50-1/2 inches in width. Near fine condition with some conservation reinforcement at hinges and corners on back of map. Map is in original black cloth covers with gold print on front cover.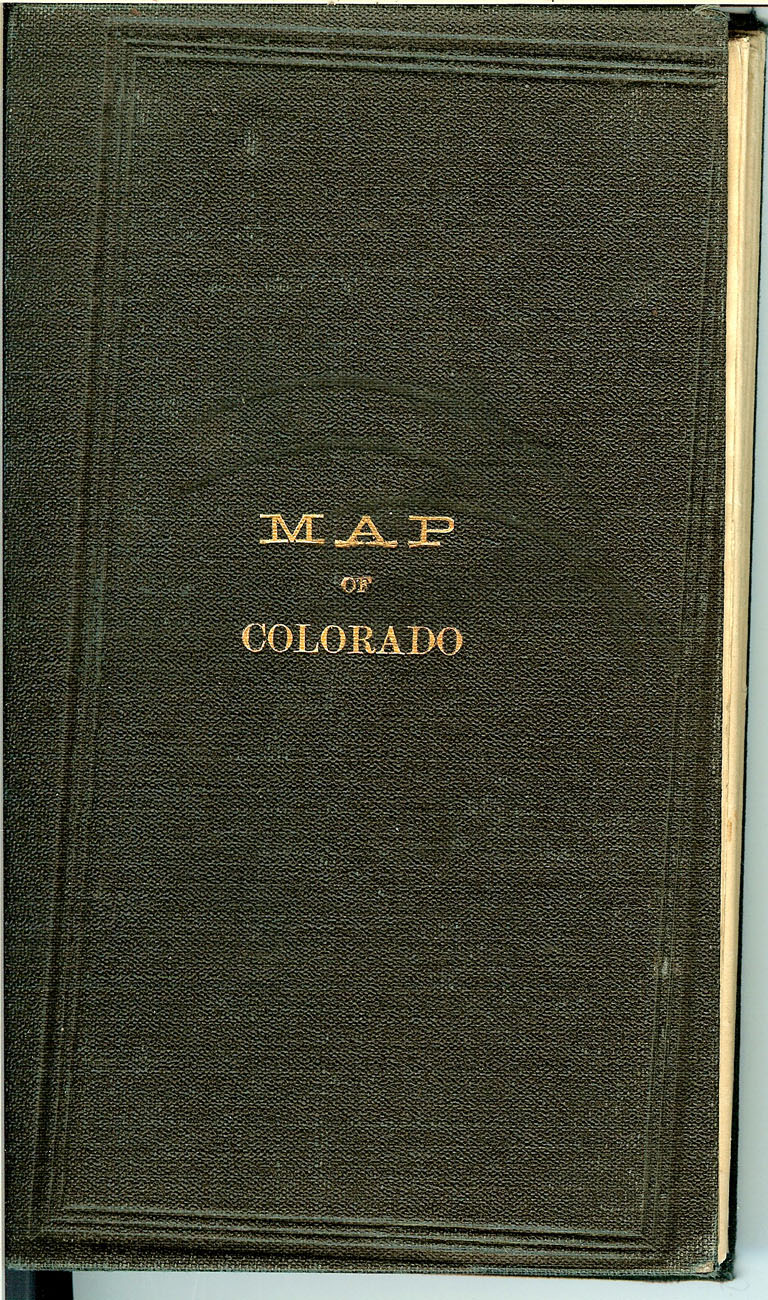 CRAM'S TOWNSHIP AND RAIL ROAD MAP OF COLORADO, 1885
Cram, George F. CRAM'S TOWNSHIP AND RAIL ROAD MAP OF COLORADO, pocket map published by George F. Cram, Chicago, 1885. Pocket map. Dimensions: 23-
3/4 inches in width by 18 inches in height. In original illustrated stiff blue covers. Map is in near fine condition with some curatorial reinforcement on back of map at hinges and corners. Yellow, black and pink coloration.
SOLD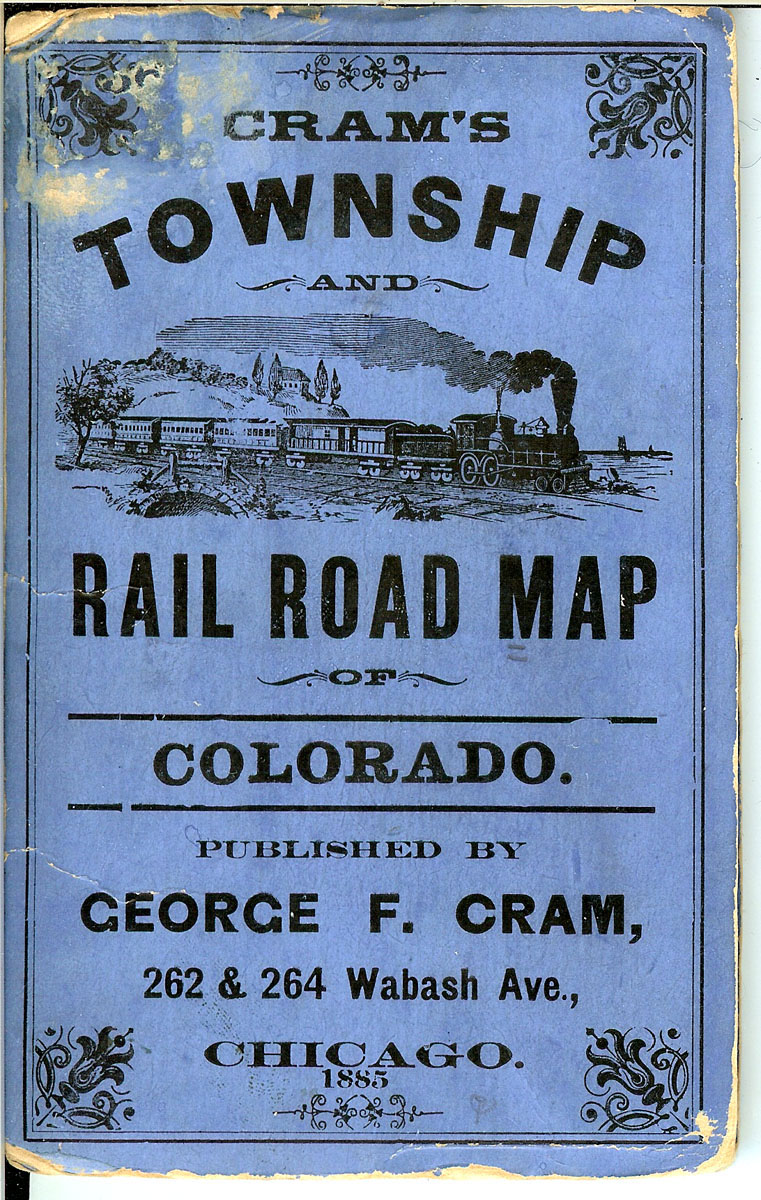 Collier, G.M. COLLIER'S NEW MAP OF CRIPPLE CREEK MINING DISTRICT SHOWING ALL PATENTED CLAIMS. 1895.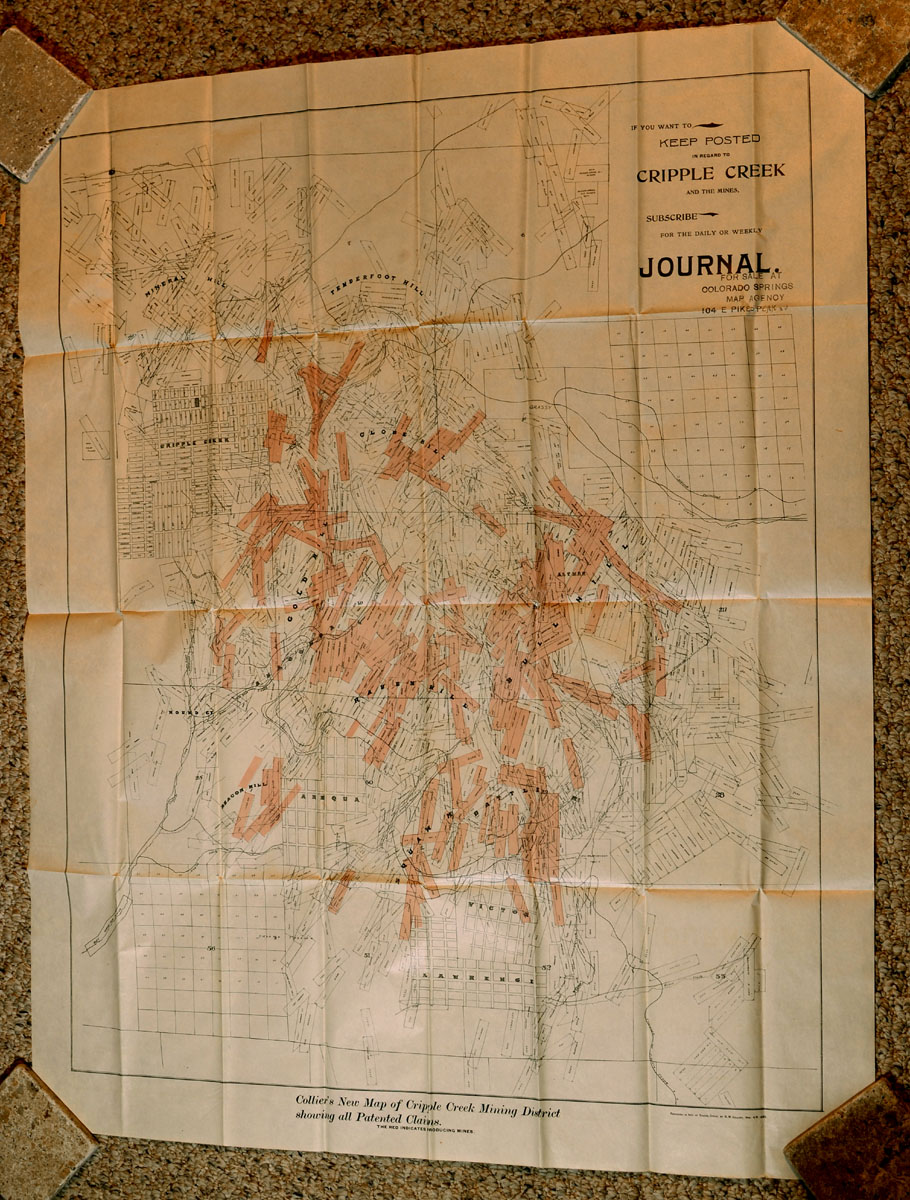 "If You Want to Keep Posted in Regard to Cripple Creek and the Mines, Subscribe for the Daily or Weekly Journal, for sale at Colorado Springs Map Agency." Dimensions: 26-1/2 inches in width by 34 inches in height. Registered at Secretary of State's Office, G.M. Collier, November 4th 1895. "The Red indicates producing Mines." Folded, near fine condition. With original mailing envelope.
SOLD
The Denver Times. THE CRIPPLE CREEK MINING DISTRICT, 1895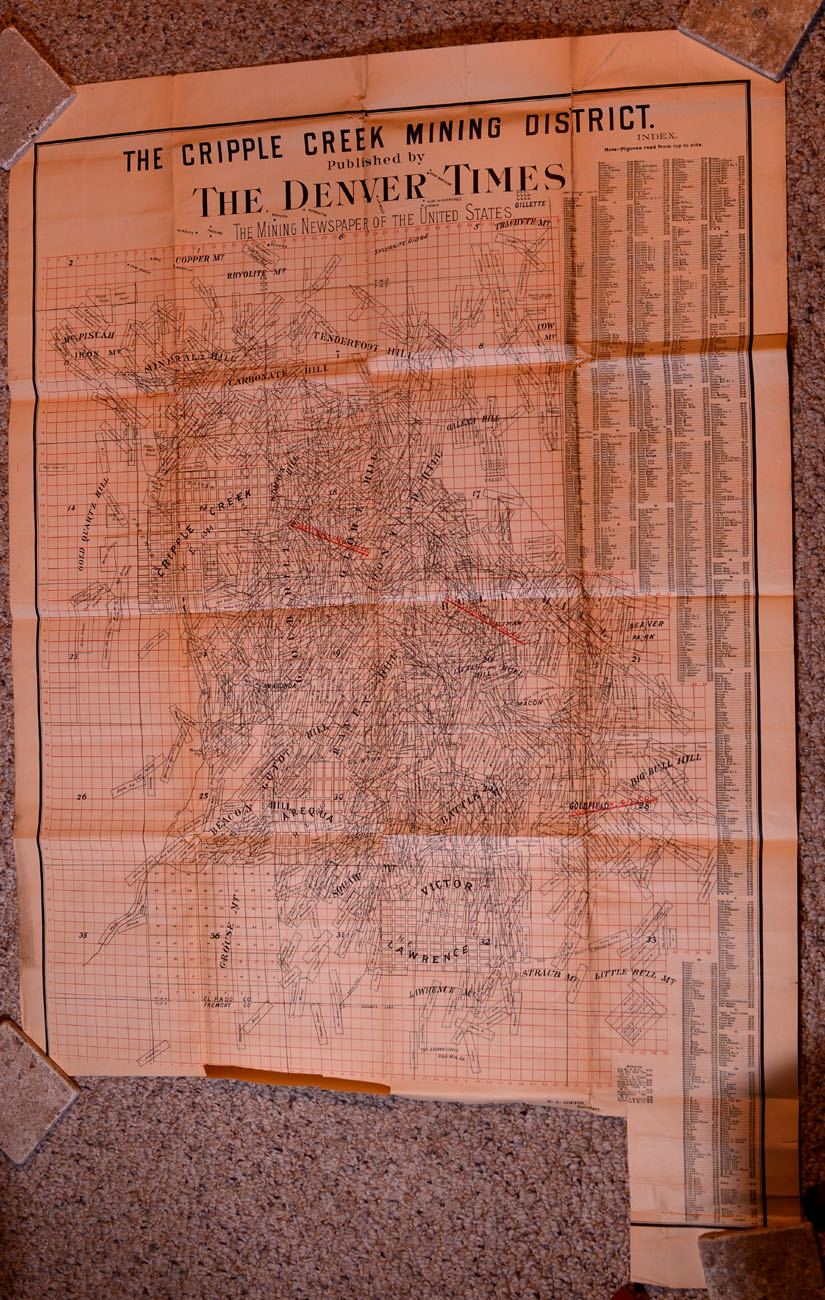 Published by The Denver Times, "The Mining Newspaper of the United States," for George B. Mechem and H.A. Coffin. Dimensions: 28 inches in width by 35 inches in height. The specific name of the mining company being promoted has been cut from the very bottom portion of map; however, no vital District information has been lost. Hundreds of mining claims indexed on right side of map and located on map via a numbered grid system; each mining claim having been assigned coordinate grid numbers. Folded; very good condition.