Yes, we Accept: PAYPAL,
Venmo & SQUARE
We are always interested in purchasing, whether you have a single item or an entire collection for sale.
© 2022 Mt. Gothic Tomes
THE GOLD CRATER MINING COMPANY, 1896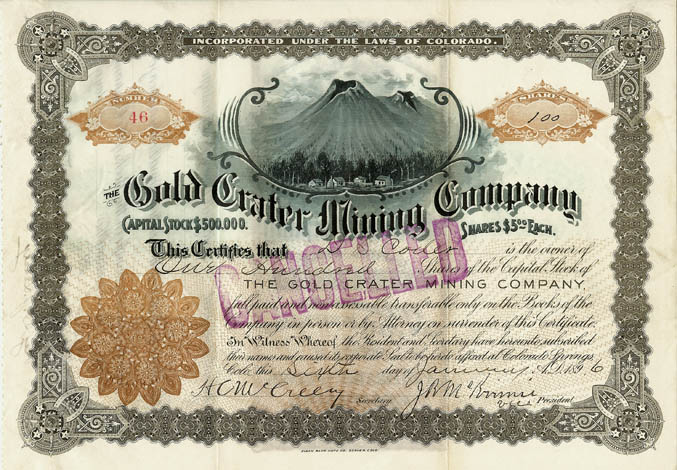 Issued January 6, 1896, cancelled. Signed by J.R. McKinnie as vice president. Cripple Creek, Colorado gold mining operations that endeavored to uncover the geological vents that helped formed the Cripple Creek District. Elgan Bank Note Co., Denver, Colorado. Near fine condition; unique vignette; folds.
THE ANTELOPE GOLD MINING COMPANY, 1904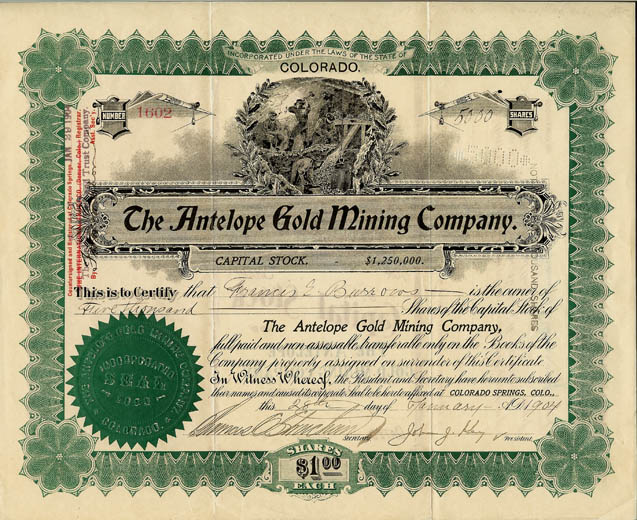 Issued January 28, 1904, uncancelled. Mining property in the Cripple Creek Gold Mining District, Colorado. Very good condition; usual folds
THE ZEPHYR MINING COMPANY, 1881
Issued June 29, 1881, punch-cancelled. Mining property in the Monarch Mining District, Chaffee County, Colorado. Condition: very good; light glue stain on left margin
THE GOLDEN DALE MINING AND MILLING COMPANY, 1901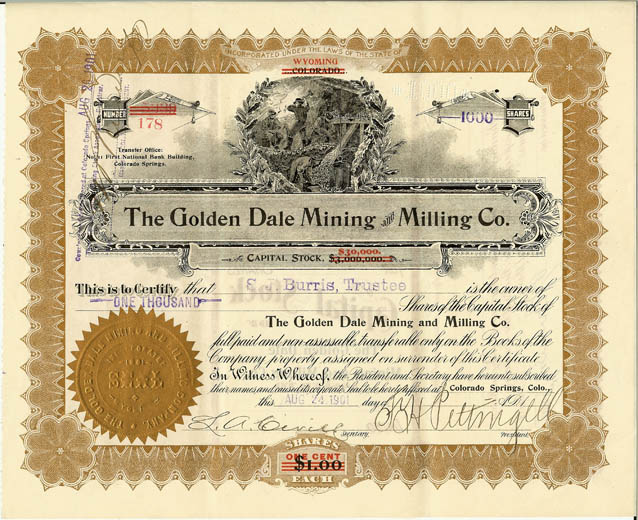 Issued August 24, 1901, uncancelled. Mining property in the Cripple Creek Gold Mining District, Colorado. Signed by Colorado Springs broker and promoter, F.H. Pettingel. Condition; near fine; usual folds