Yes, we Accept: PAYPAL,
Venmo & SQUARE
We are always interested in purchasing, whether you have a single item or an entire collection for sale.
© 2021 Mt. Gothic Tomes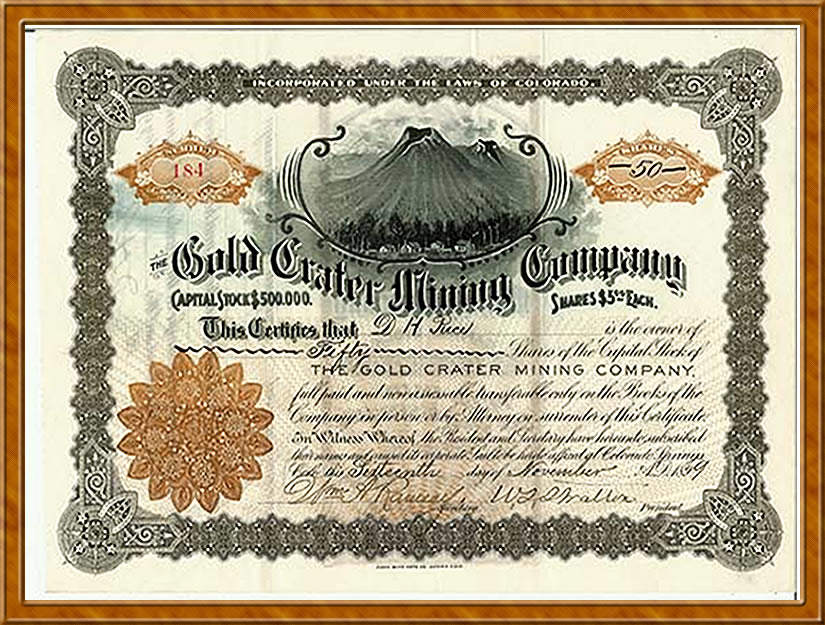 MAP OF THE GOLDFIELD MINING DISTRICT, GOLDFIELD, NEVADA, 1905
| | |
| --- | --- |
| | MAP OF THE GOLDFIELD MINING DISTRICT, GOLDFIELD, NEVADA, Showing all Claims Surveyed up to date (1905). All Companies are shown in colors, with names designated. Vicinity Plat, accompanying the map, shows relative location of Tonopah, Silver Peak, Lida, Bullfrong, Kawich, and other mining camps of Southern Nevada. Compiled from Actual Surveys, Surveyors' Notes and Records by Elmer J. Chute, E.M. Designed and Drawn by R.W. Griswold. Pocket Map: 25 inches x 26 inches, in original black printed brown manila covers. Very good plus; some light reinforcement. |
THE EVERGREEN MINES COMPANY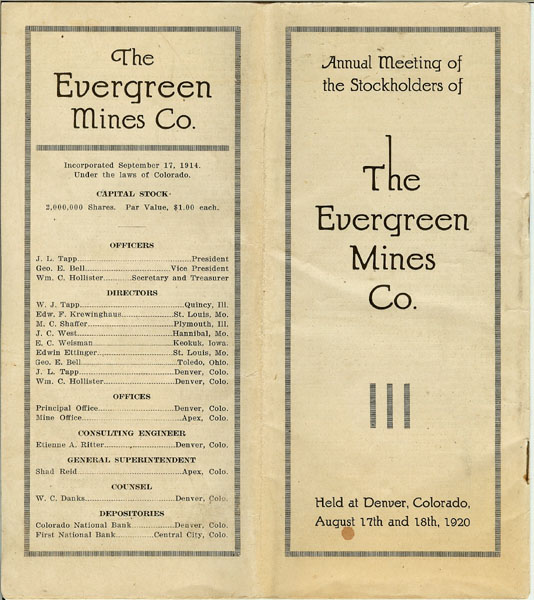 Annual Meeting of the Stockholders, August 1920. Mining property in Apex, Gilpin County, Colorado; mining office in Central City, Gilpin County, Colorado. No illustrations. Detail on president, superintendent and mining engineer's reports. 23 pages. Very good plus condition.
Price: $35.00
ECONOMIC QUADRANGLE OF THE GEORGETOWN QUADRANGLE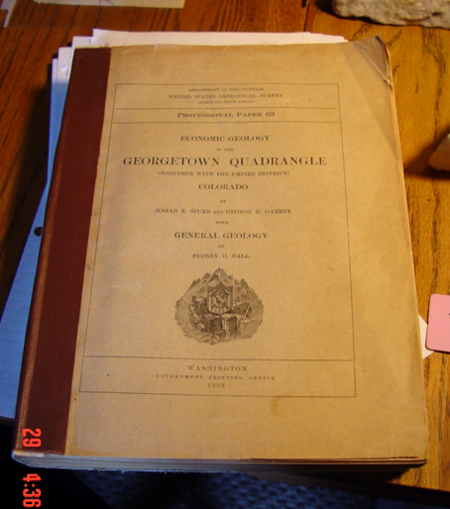 (Together with the Empire District)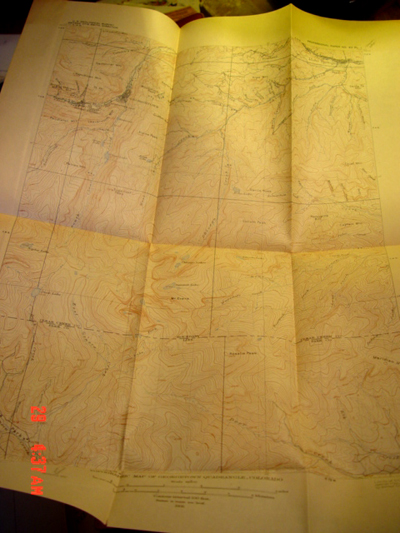 COLORADO by Josiah E. Spurr and George H. Garrey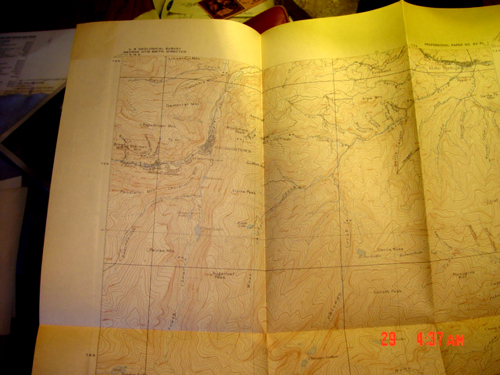 with General Geology by Sydney H. Ball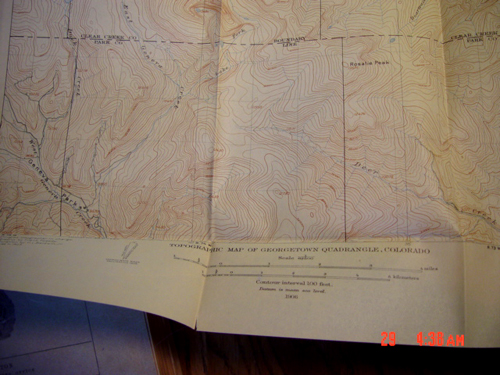 Original printed wrappers; complete with all maps, plates, and illustrations; 422 pages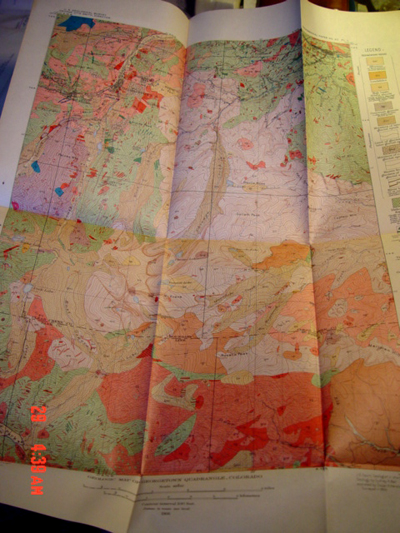 Binding has been reinforced with professional brown binding cloth.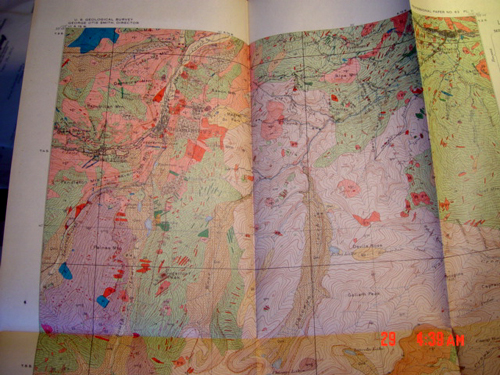 4 fold-out maps present in back pocket of book; and in near fine condition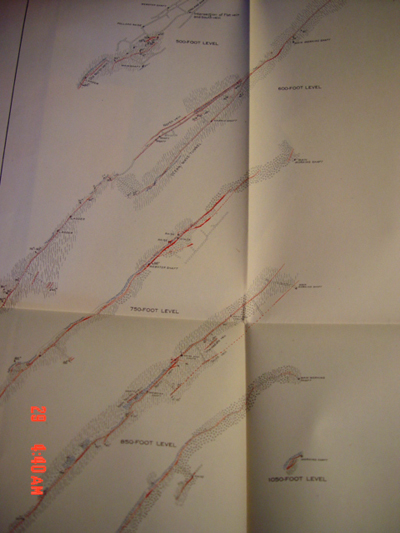 Highly detailed reports on geology and mining operations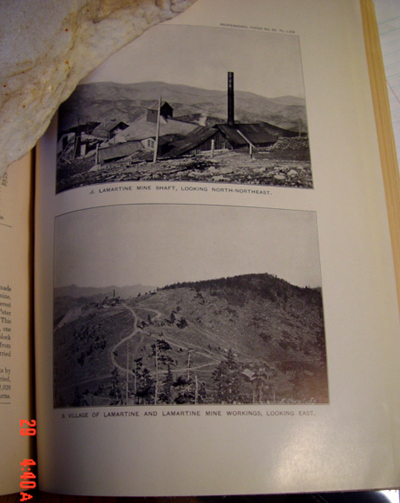 Washington: Government Printing Office, 1908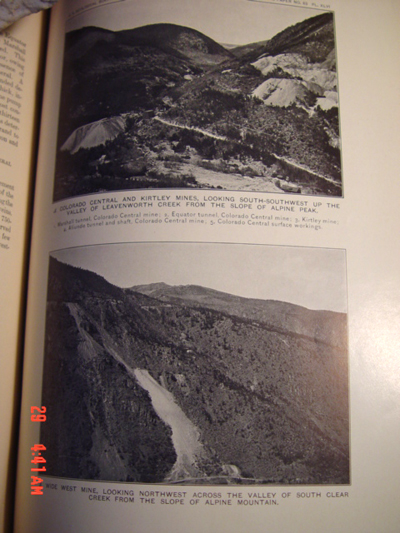 COLORADO MINING DIRECTORY, 1883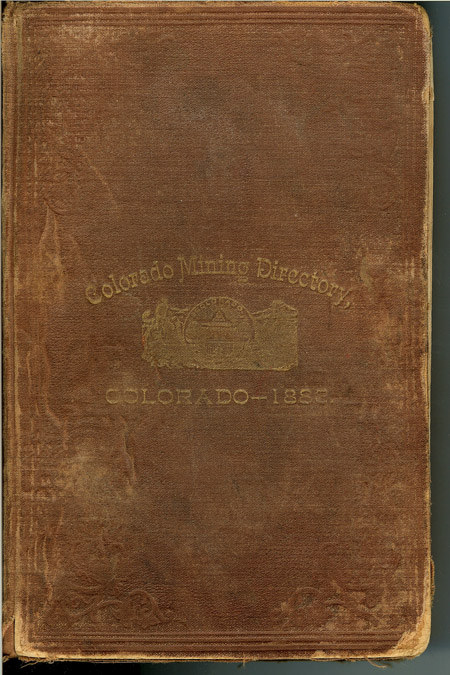 First Edition, 1883. Robert A. Corregan and David F. Lingane. The Colorado Mining Directory Company, Denver, Colorado. Original brown cloth binding, 908 pages, plus all advertisements. Good plus condition
THE HERITAGE OF THE DESERT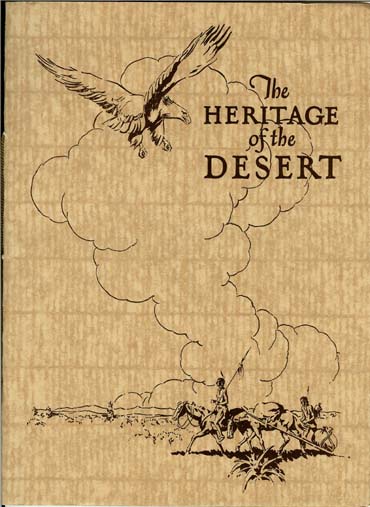 "A Story which links the romance of the past to opportunity of the present." Pioche Commercial Club, Pioche, Nevada, 1924. Original illustrated tan wrappers; 20 pages; numerous photographic illustrations. Pioche Mines Company, Pioche Mining District, Nevada. Discovery, production, description of mines, milling operations, financial condition, etc. Fine condition. Price: $45.00
Please view our other Mining web pages: