Yes, we Accept: PAYPAL,
Venmo & SQUARE
We are always interested in purchasing, whether you have a single item or an entire collection for sale.
© 2021 Mt. Gothic Tomes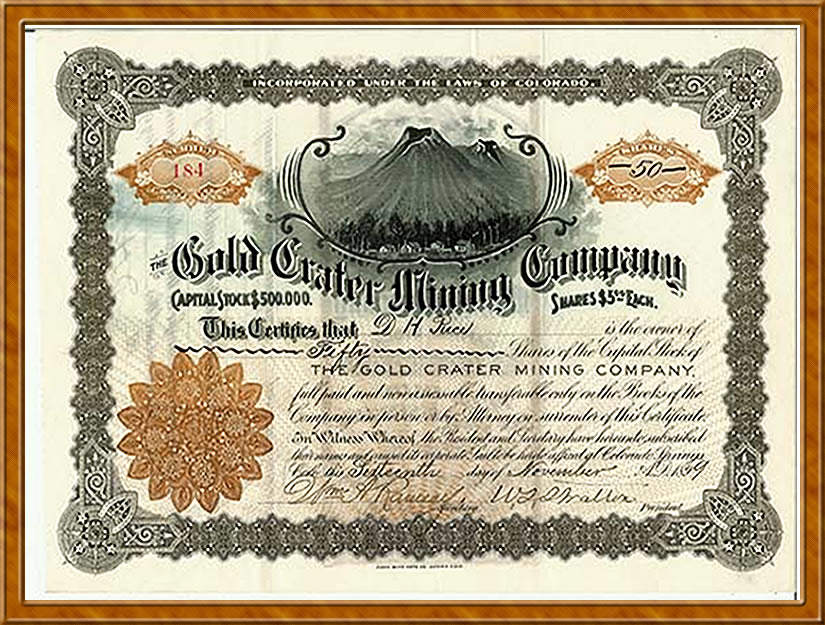 ANIMAS CANON AND NEEDLE MOUNTAINS, COLORADO
DENVER AND RIO GRANDE RAILROAD
Detroit Photographic Company, 1899
Original mammoth chromolithograph
William Henry Jackson glass plate #59013
Original chromolithograph in original frame, matting and glass, with Denver & Rio Grande Railway logo. Condition: excellent. Stamp on original backing paper: Clsler & Dorehen, Picture Framers, 828 - 14th Street, Denver, Colorado. Dimensions of photographic image: 20-1/2 inches by 16-1/2 inches; Dimensions with frame: 35-1/2 inches by 32 inches.
PIKES PEAK FROM THE GARDEN OF THE GODS
William Henry Jackson glass plate #1078
Original mammoth print in original frame, with original velvet and mat
Hand-tinted, fine tones, slightly sun-faded. Circa 1895, Photograph, velvet, and mat in near fine to fine condition.
Please see our other photographic offerings on the following web pages: