Yes, we Accept: PAYPAL,
Venmo & SQUARE
We are always interested in purchasing, whether you have a single item or an entire collection for sale.
© 2022 Mt. Gothic Tomes
CRIPPLE CREEK, COLORADO
Page 11
THE CRIPPLE CREEK TIMES. HISTORY OF THE CRIPPLE CREEK DISTRICT. Thursday, January 1st 1903.
THE CRIPPLE CREEK TIMES, Daily & Weekly, Established 1891. New Year's Edition, Thursday, January the First MCMIII, Cripple Creek, Colorado. The Great Daily Newspaper of the World's Great Gold Camp. William H. Griffith, Manager. 1903.
Original illustrated covers; 96 pages, plus 14 pages of local and regional advertising. Profusely illustrated with photographs.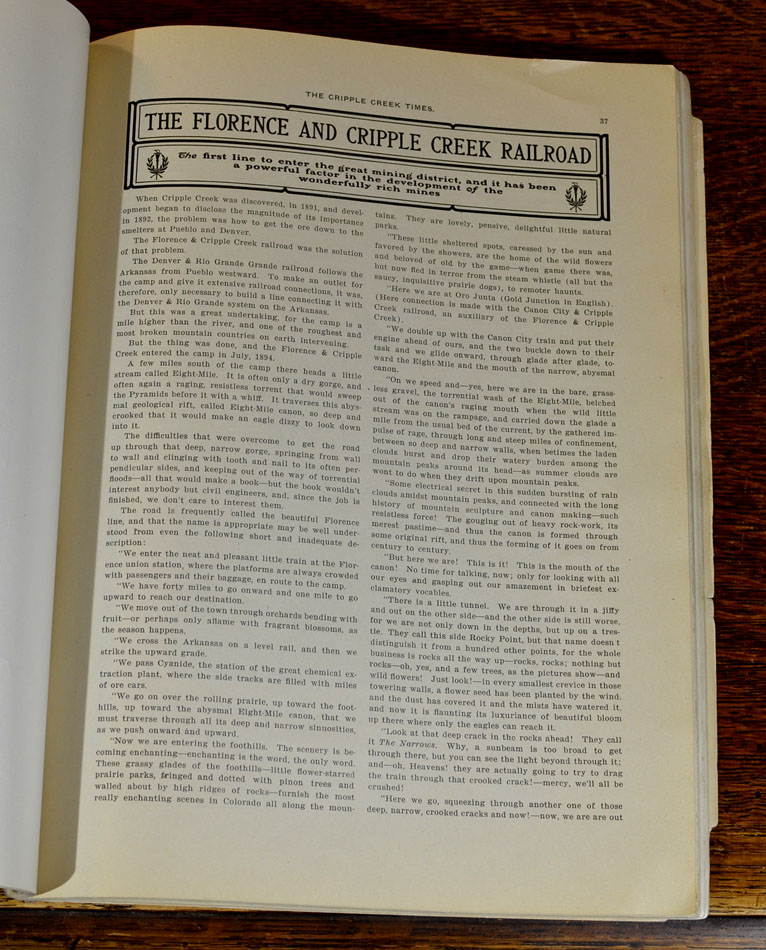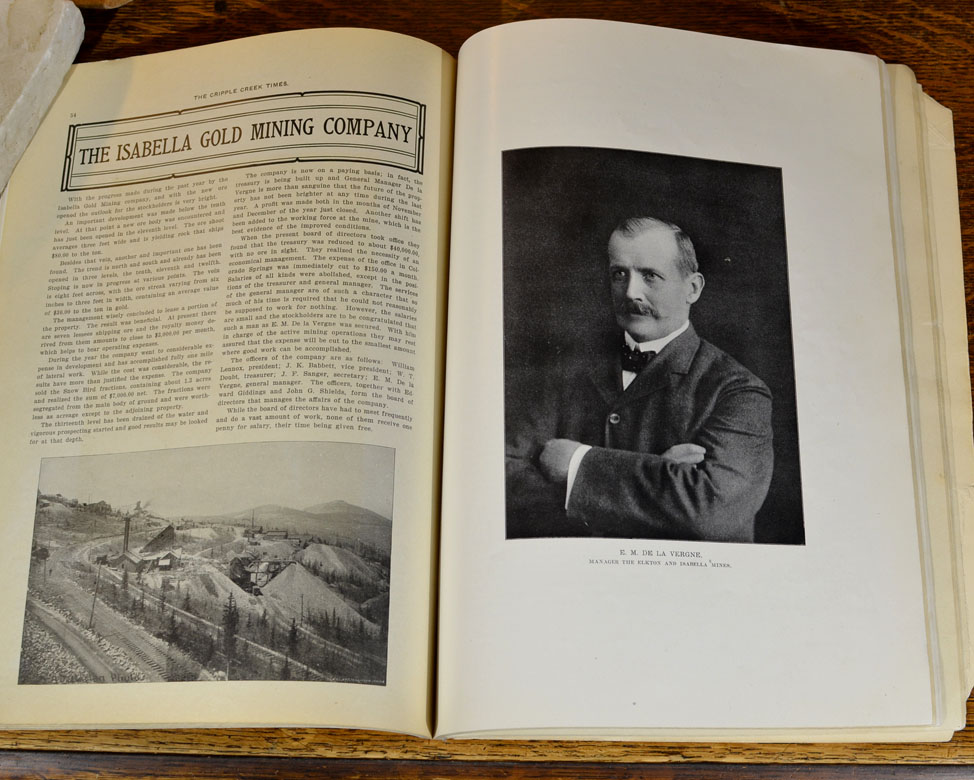 Contents: Heroes of the Mines; Discovery of Gold at Cripple Creek; Splendid Record of the Past Year (1902); Cities Towns of the District; Miners' Wages; Healthy interest in Mining Stocks; Dividends for the Year of 1902; History and Growth of the Times; Future of the Cripple Creek District; Winfield Scott Stratton; The "Short Line" to Cripple Creek; A Woman's Impressions of a Short Line Trip; The Florence and Cripple Creek Railroad; The Midland Terminal Railway; The Denver & Rio Grande Railroad; Thomas Cornish; Stratton's Independence; The Central Consolidated Mines Corporation; Verner Z. Reed; Good Prospective Mining Territory which is Controlled by The Reed Investment Company of Colorado Springs, Colorado; Last Dollar Mining Company; Independence Consolidated Gold Mining Company; The Isabella Gold Mining Company; Bob Womack, Discoverer of Cripple Creek; The Stratton Cripple Creek Mining and Development Company; The Vindicator Consolidated Gold Mining Company; The Elkton Consolidated Mining and Milling Company; The Practical Gold Mining and Leasing Company; The Lincoln Mines Company; The Gold King Mining Company; The Cripple Creek and Pueblo Railway Company; The Anaconda Mining Company; The Gold Sovereign Mining and Leasing Company; The Ajax Gold Mining Company; The Portland Gold Mining Company; The Woods Investment Company; The Strong Mine; The Free Coinage Mining Company; The American Smelting and Refining Company; and much more.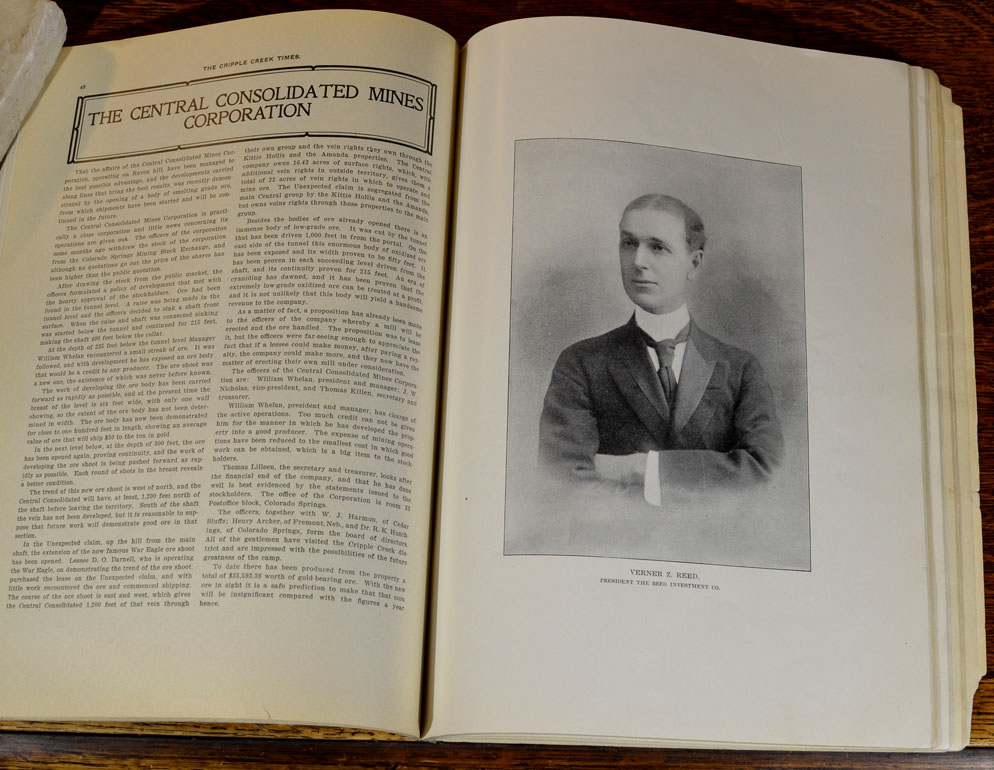 Covers in good condition only; have had the benefit of conservation work. Interior pages are very good plus. Binding strong.
Please take note of the many other historical Cripple Creek artifacts listed on the following web pages: