Yes, we Accept: PAYPAL,
Venmo & SQUARE
We are always interested in purchasing, whether you have a single item or an entire collection for sale.
© 2022 Mt. Gothic Tomes
"... My whole theory of writing I can sum up in one sentence: An author ought to write for the youth of his own generation, the critics of the next, and the schoolmasters of ever afterward ...." from The Author's Apology, THIS SIDE OF PARADISE, 1st edition, 3rd printing, 1920.
THE BEAUTIFUL AND THE DAMNED, by F. Scott Fitzgerald, 1922
First edition, first printing, in first state dust jacket
INSCRIBED AND SIGNED
by
F. SCOTT FITZGERALD
to
William J. Flynn, Chief of the United States Secret Service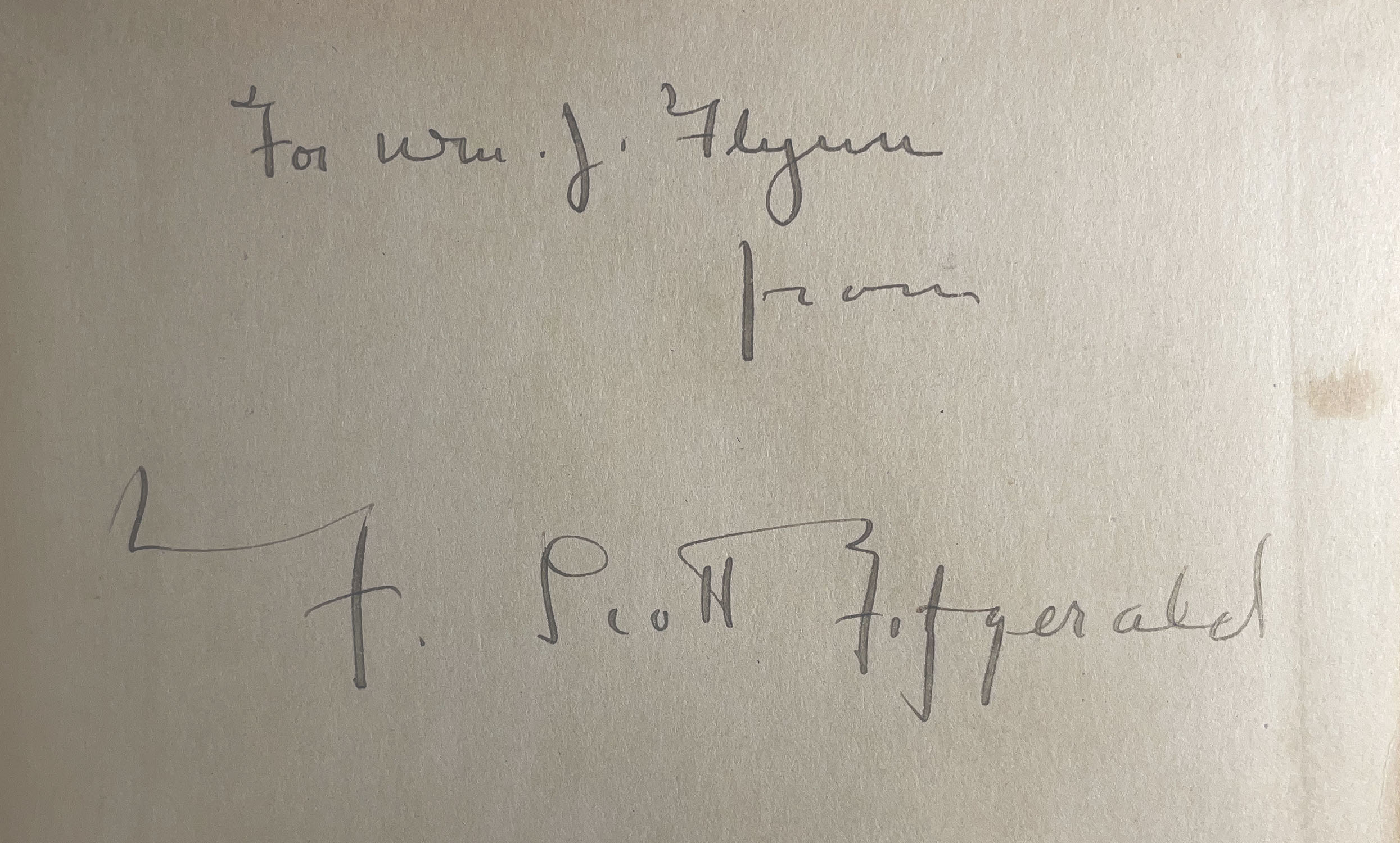 William J. Flynn, born in New York City, was an intriguing personality himself. He began his professional working life as a plumber, but soon became practiced as a United States Secret Service agent. During his early career as a law enforcement officer Flynn was assigned to investigating and breaking up counterfeiting organizations like the Morello Family mafia and Black Hand extortionists. Soon after assisting in getting convictions for many in the Morello organization, he specialized in investigating the American mafia. In 1911, Flynn was placed in charge of reorganizing the detective department of New York City. He proved to be so successful with this Flynn was honored with the position of Chief of the Secret Service. He served in that position from 1912 - 1917. While Chief, Flynn uncovered a German spy ring formed by German diplomat, Dr. Heinrich Albert, and proceeded to dismantle it, saving countless American lives. Flynn was then rewarded with the Directorship of the Bureau of Investigation. After World War I, Flynn's obsessive dedication to destroying German espionage soon became viewed as counterproductive by the U.S. Government. He was retired from active service and was left with little more than commendations. Flynn then turned to another of his interests -- writing crime fiction.
He was fortunate to place articles with journals and newspapers, such as the Washington Post and New York Herald. His growing reputation soon had him meeting many of New York's noted novelists. In 1916 - 17, Flynn collaborated with Courtney Ryley Cooper -- future author of such well-known books as Under the Big Top and Oklahoma , but at this time just a press agent for the Sells-Floto Circus -- to write The Eagle's Eye and published by Prospect Press, New York. William Flynn went on to write story lines for New York movie producers while Courtney Ryley Cooper joined the U.S. Marines (before becoming a famous author). Flynn also edited and published Flynn's Weekly Detective Fiction magazine, which became highly successful.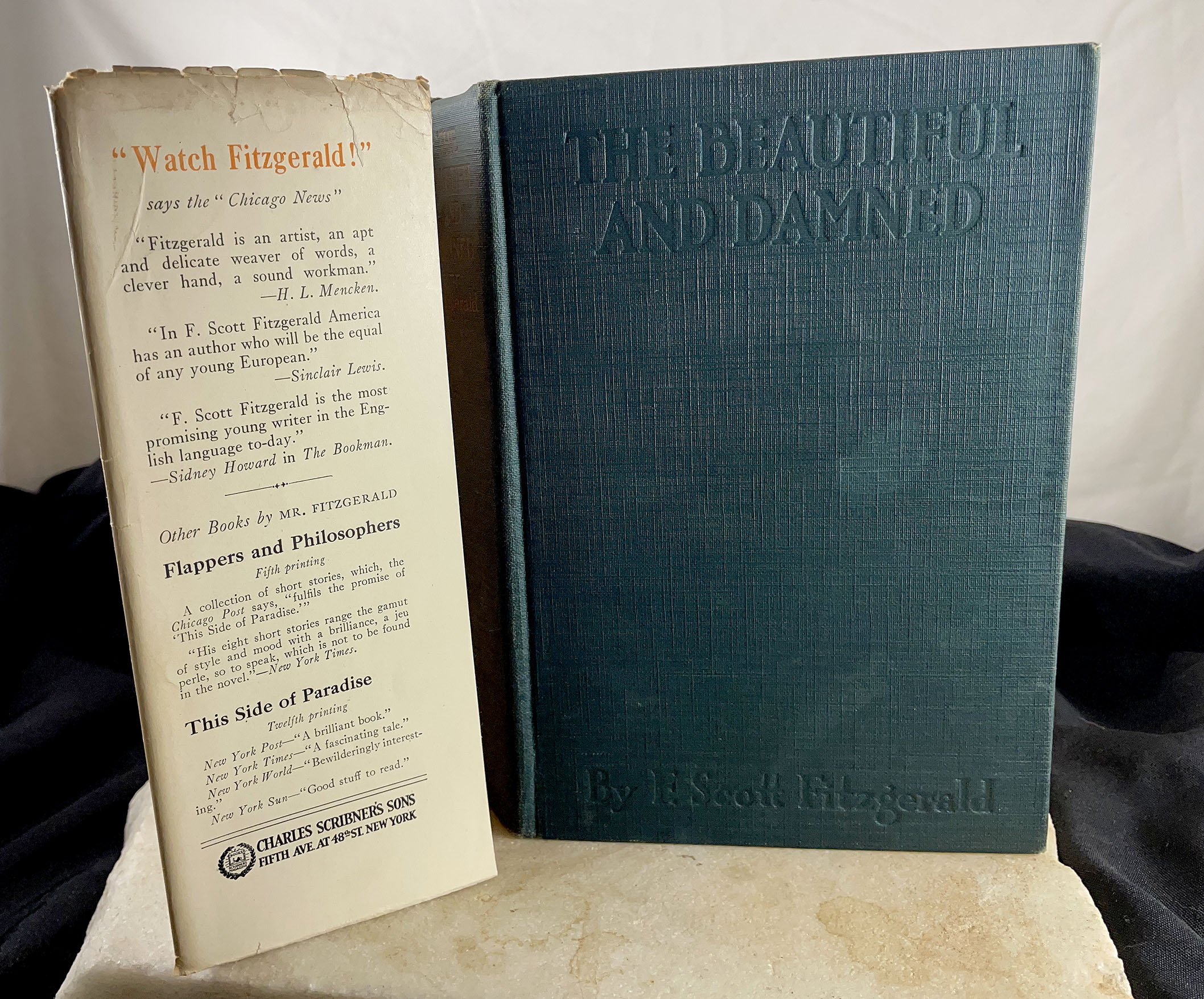 Exactly when and where Flynn met Fitzgerald is speculative, but was evidently not long after THE BEAUTIFUL AND DAMNED was published in March 1922, as F. Scott and Zelda Fitzgerald were still celebrating in Manhattan through the spring of that year. Certainly the meeting would be of grand interest, especially since Flynn appears to have been a pragmatist and definitely quite different from Fitzgerald, the romantic egoist.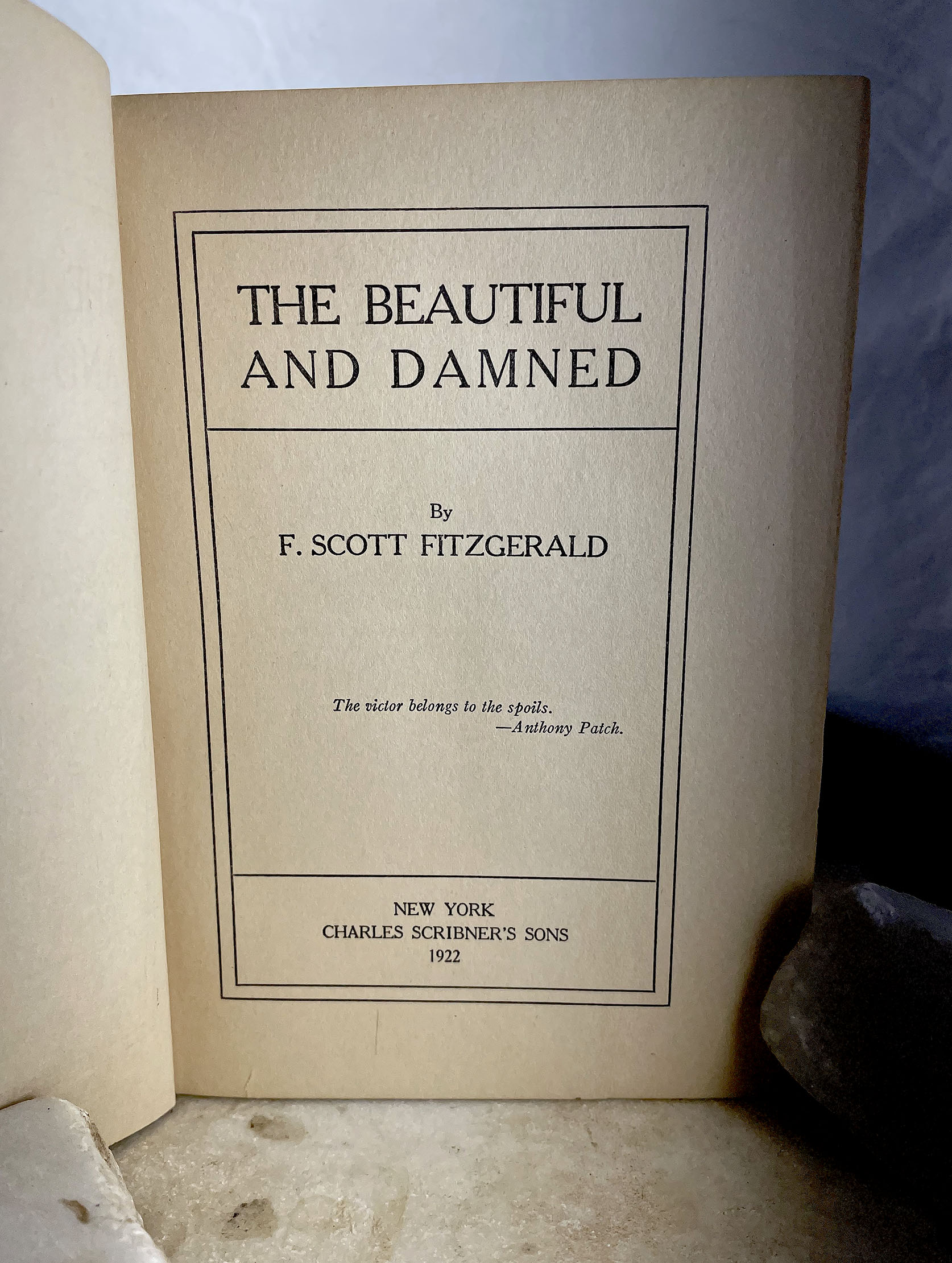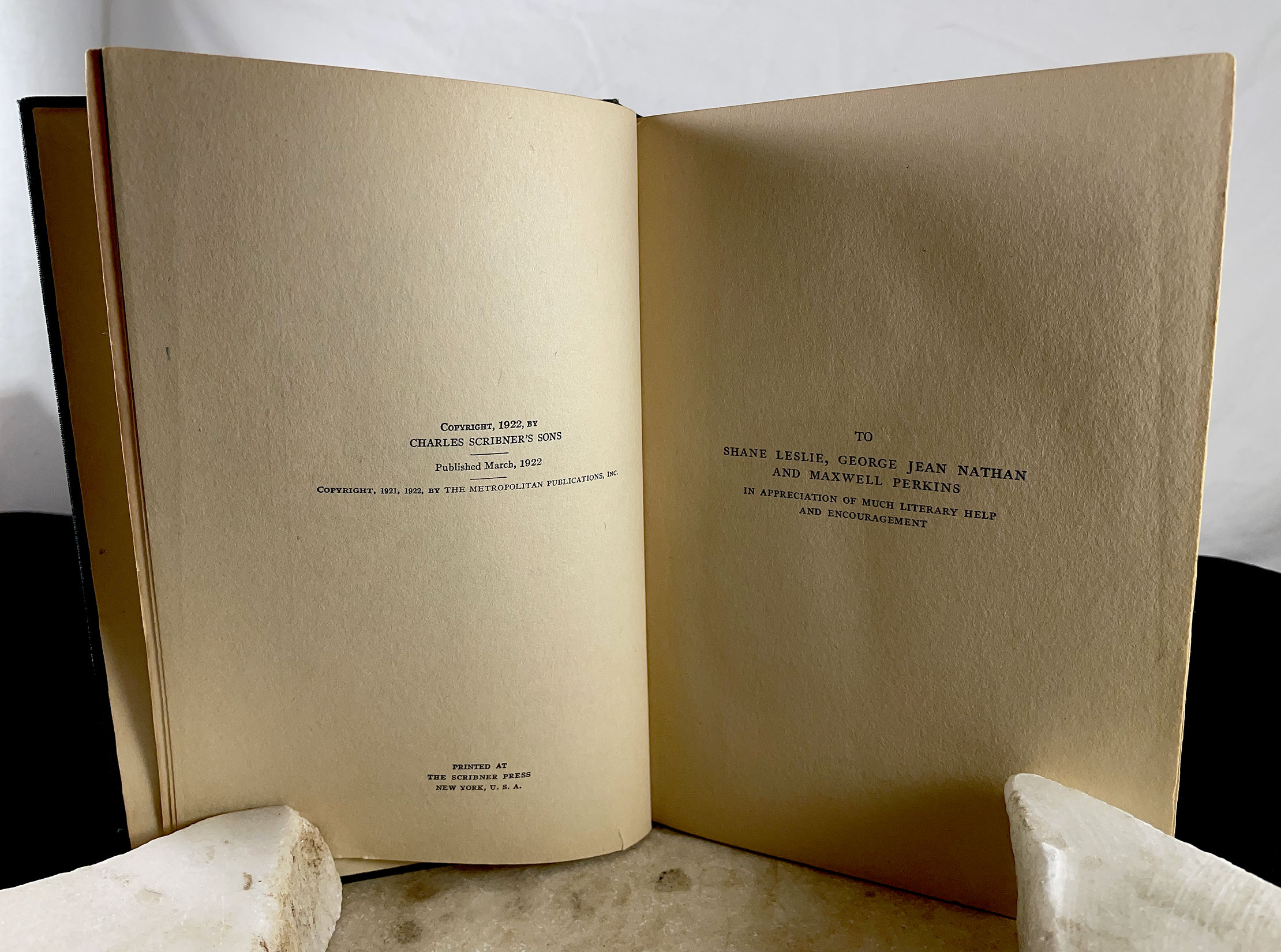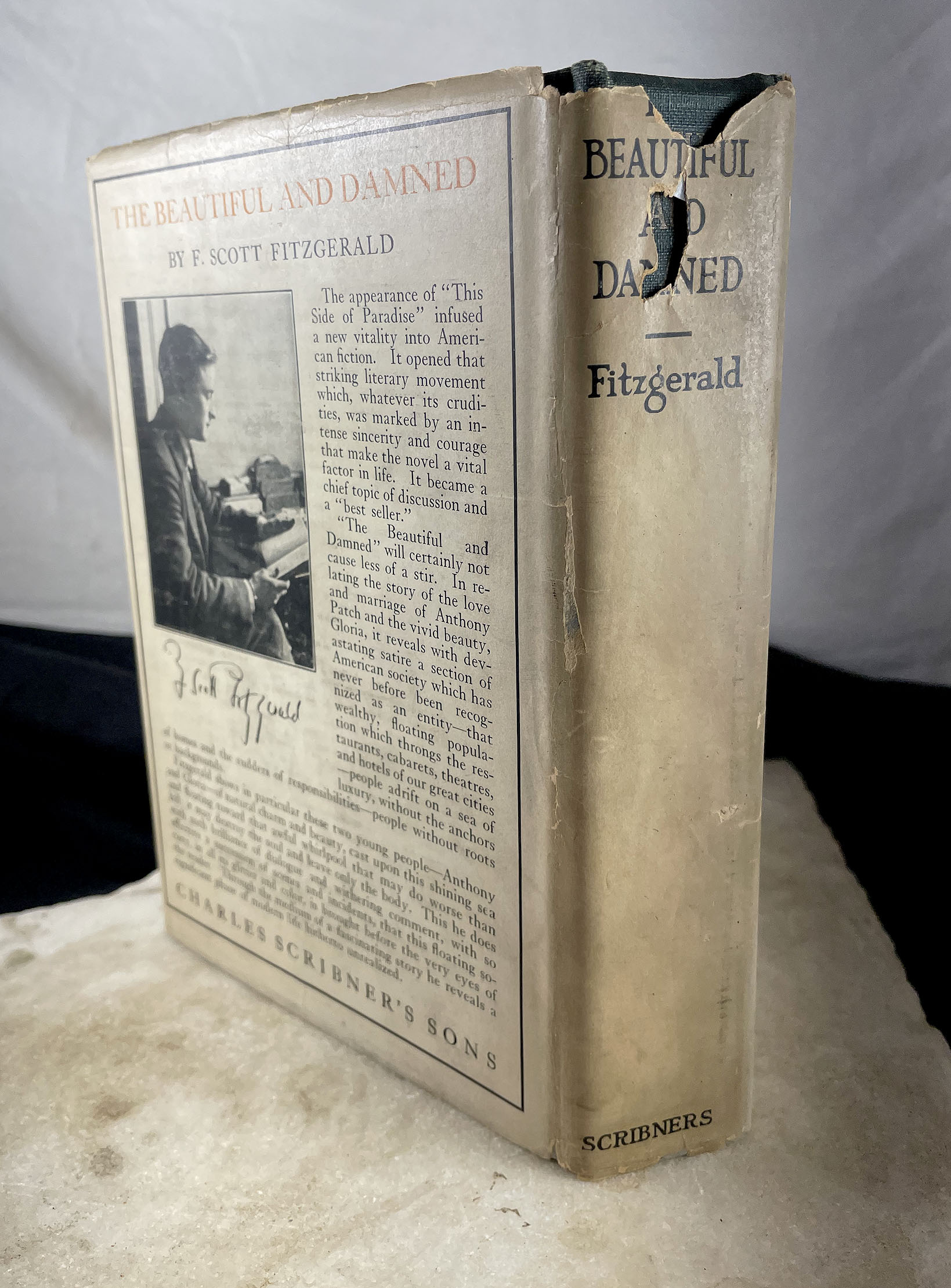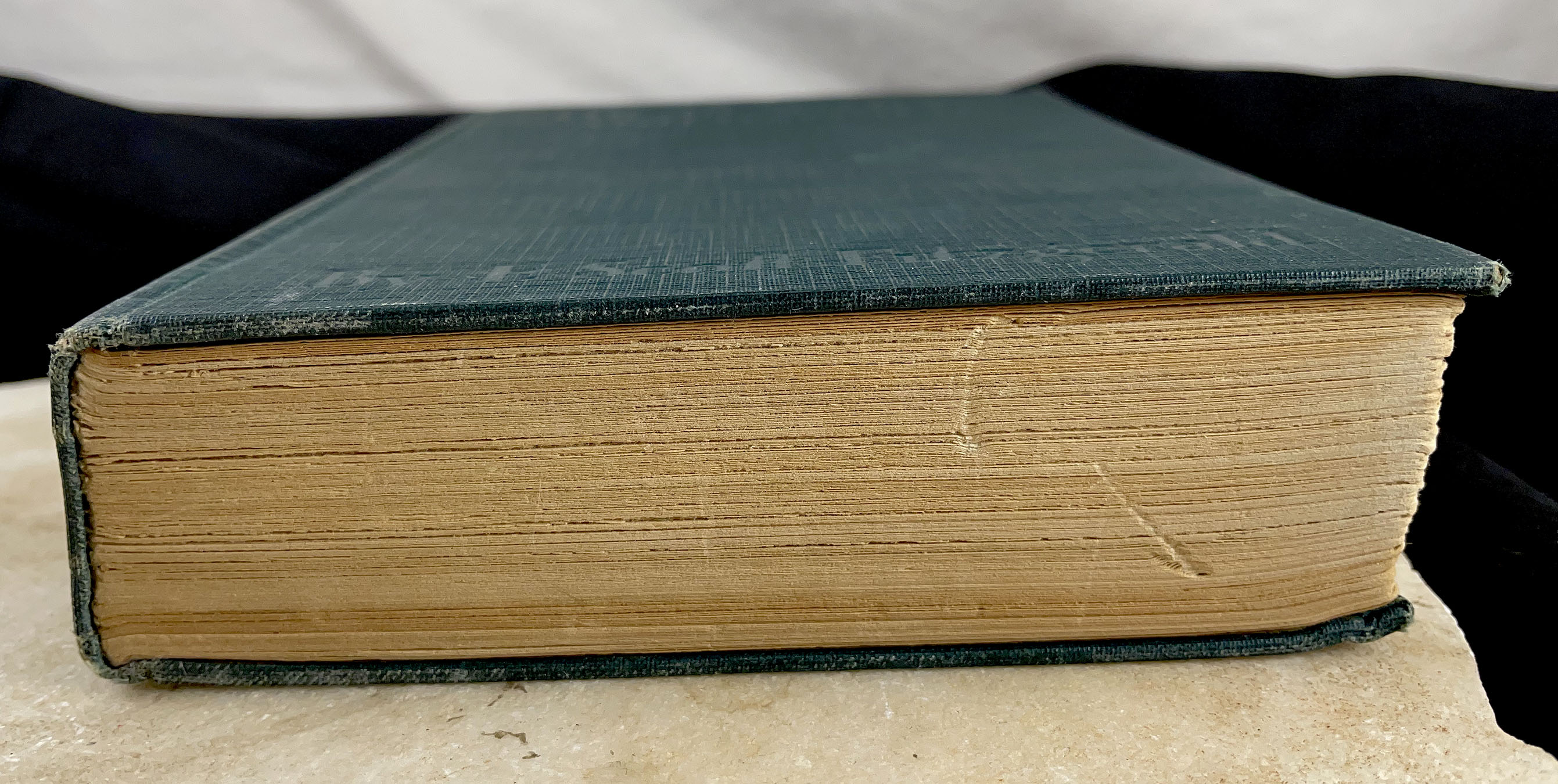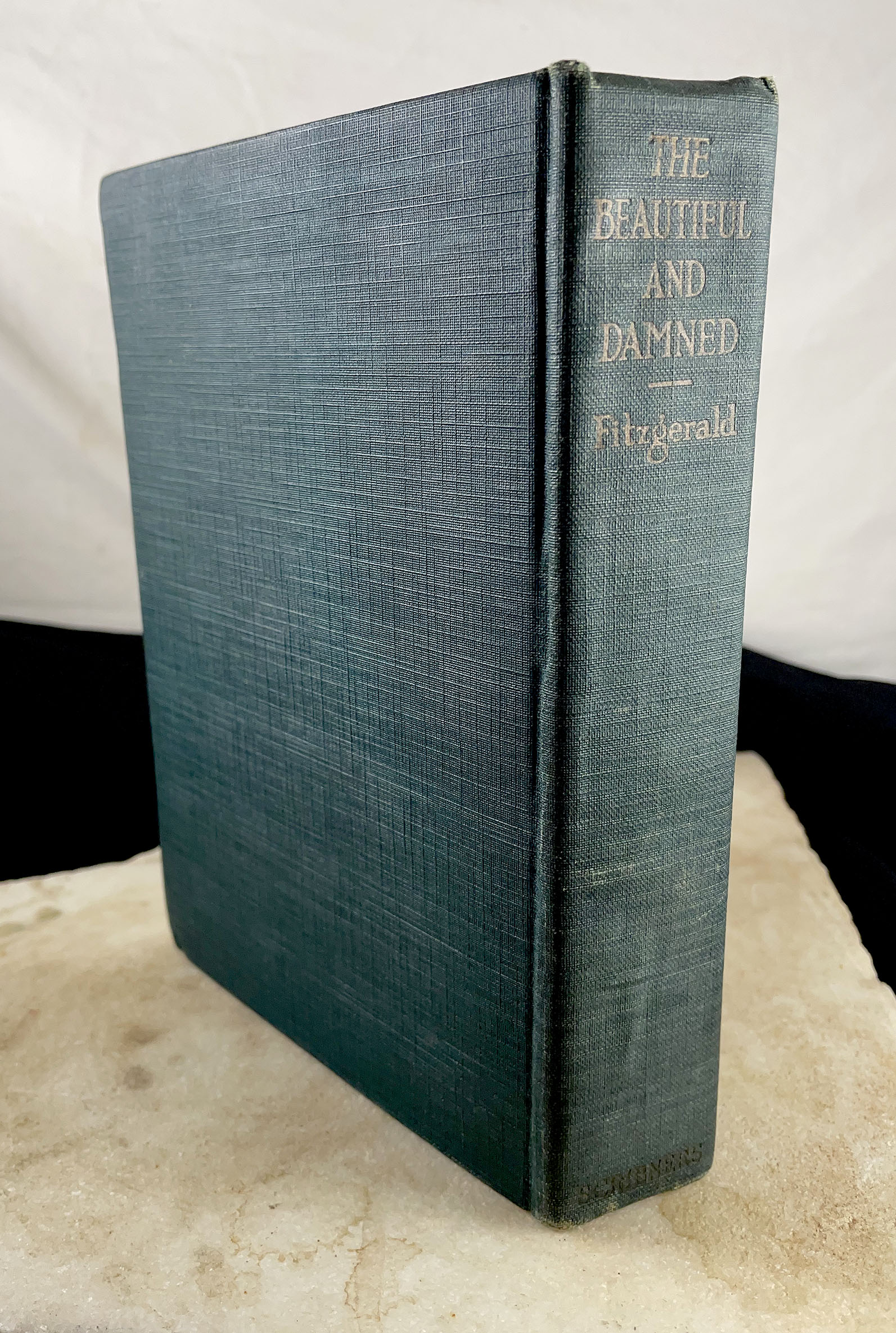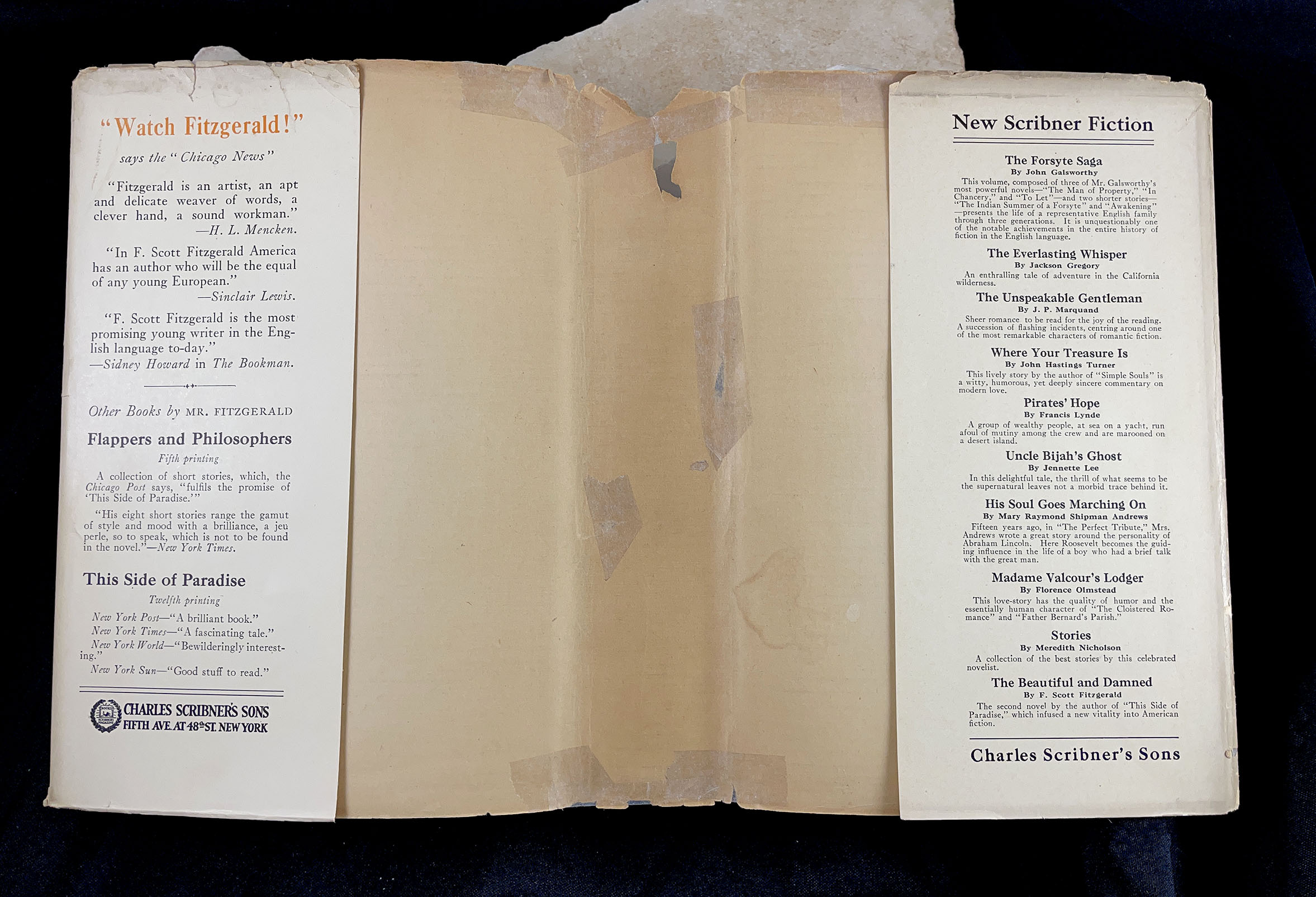 I
Intriguing question: why would such a pragmatist want to meet and have a book signed by F. Scott Fitzgerald? It would've been more appropriate for William Flynn to want to meet E. Phillips Oppenheimer, Dashiell Hammett, Ellery Queen, or Agatha Christie.
Perhaps it was out of convenience? They were both at the same book signing gathering, or bar? Or because F. Scott Fitzgerald was already such a celebrity in 1922, and especially after his extraordinary success with THIS SIDE OF PARADISE, that Flynn wanted to meet Fitzgerald? Or, maybe because the Fitzgeralds were such brilliant Manhattan figures at the time? Or, just maybe it was the connection that both Fitzgerald and Flynn shared an Irish heritage.
For more books by and about F. Scott Fitzgerald, please click on the following links: