Yes, we Accept: PAYPAL
& SQUARE
We are always interested in purchasing, whether you have a single item or an entire collection for sale.
© 2019 Mt. Gothic Tomes and Reliquary, LLC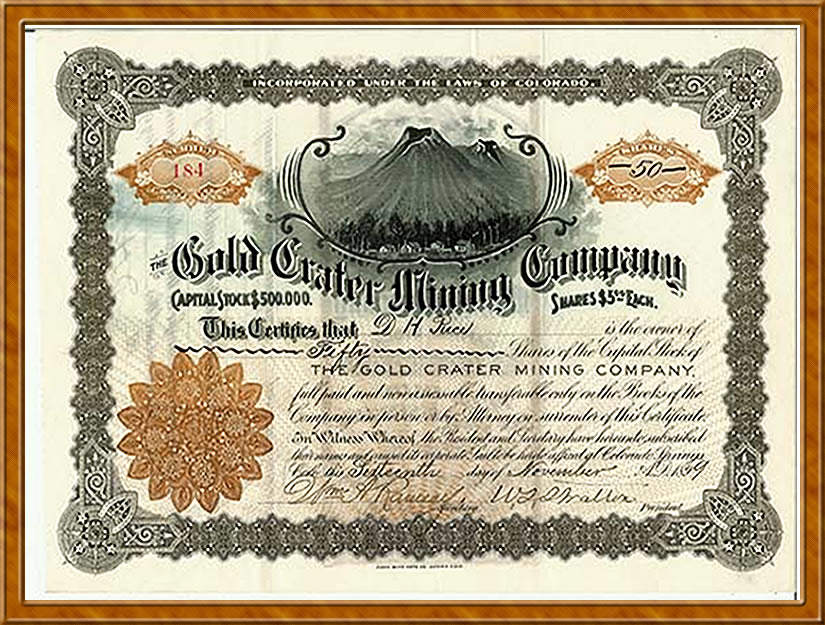 "... My whole theory of writing I can sum up in one sentence: An author ought to write for the youth of his own generation, the critics of the next, and the schoolmasters of ever afterward ...." from The Author's Apology, THIS SIDE OF PARADISE, 1st edition, 3rd printing, 1920.
THE GREAT GATSBY
FIRST EDITION
FIRST PRINTING,
in original third state dust jacket.
Scribners, New York:
1925.
Book is first edition, first printing, with all six of the uncorrected textual errors.
60.16 chatter | echolalia
119.22 northern | southern
165.16 it's | its
165.29 away | away.
205.9 - 10 sick in tired | sickantired
211.7 - 8 Union Street Station |
Union Station
In first edition, second printing, all of the above errors were corrected.
Dust jacket is first edition, third state.
A helpful bit of actual facts: first state (April 1925) has the lower case "j" in Jay Gatsby on back of jacket; second state (April 1925) has the hand-corrected or printed upper case "J" in Jay Gatsby on back of jacket; and, the third state (August 1925) has book reviews on back of dust jacket, as well as on both inner flaps. Otherwise, all three dust jackets have the same iconic Francis Cugat (brother of bandleader, Xavier) front panel.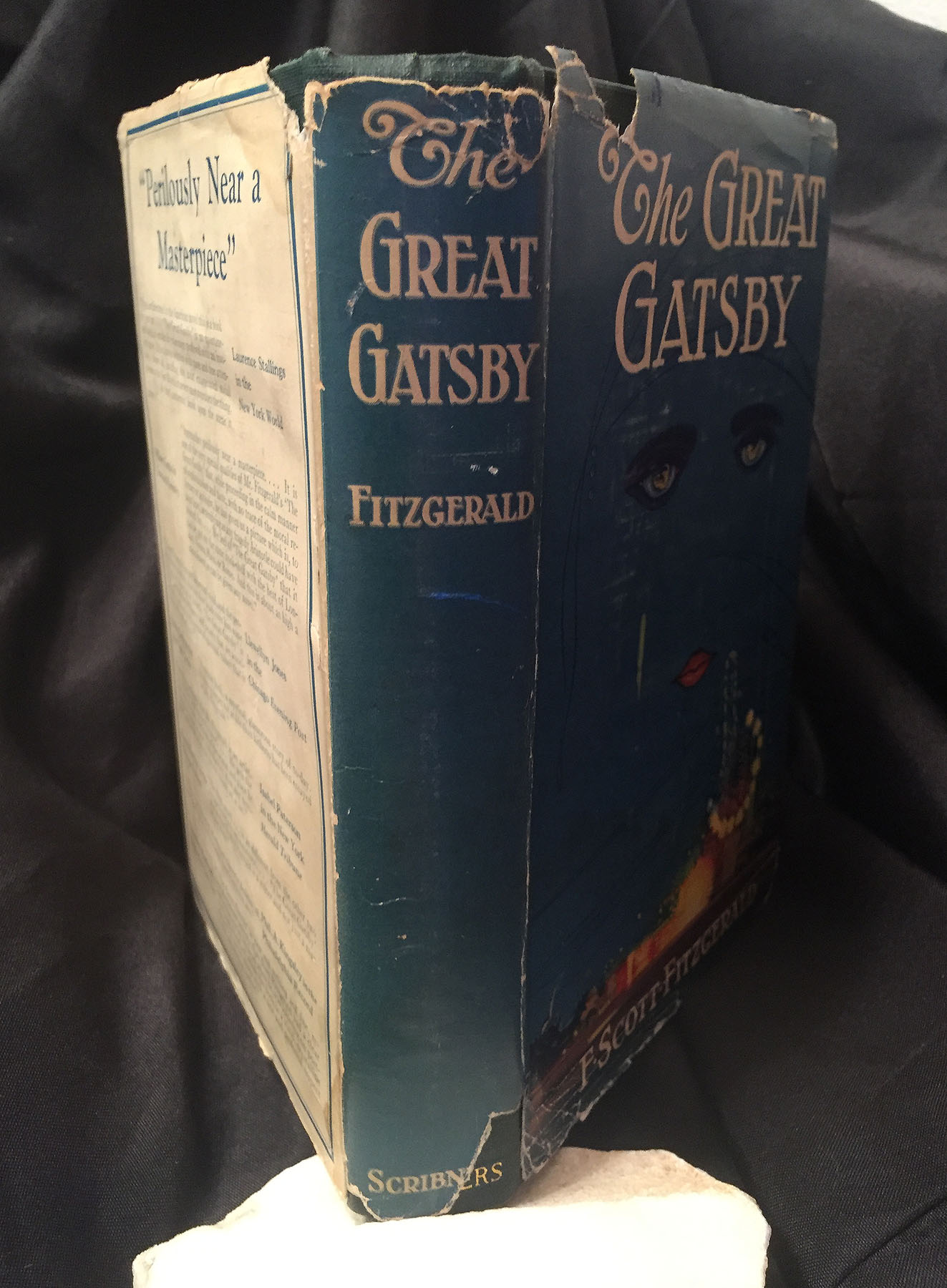 Dust jacket condition.
Very good with several evident flaws. First: the chips. All four corners of front panel have chips of varying dimensions, the most significant being that over the "T" in "The." Upper left corner has a small chip at gutter which extends over top of head of dust jacket spine. Upper right corner of front panel has tiny chip. Lower right corner of front panel has a noticeable chip of about a half-inch. Lower left corner of front panel has a sliver of a chip. Dust jacket spine has chips on head and toe, both being noticeable. The back panel has a noticeable chip in upper right corner. Dust jacket has light residue from damp-staining to lower left-hand of dust jacket's front panel. Several closed-ended tears have been conserved on back of dust jacket with neutral pH, acid-free, removable tape. Okay, that's the negative.
Otherwise, dust jacket still retains deep colors and bright, haunting imagery.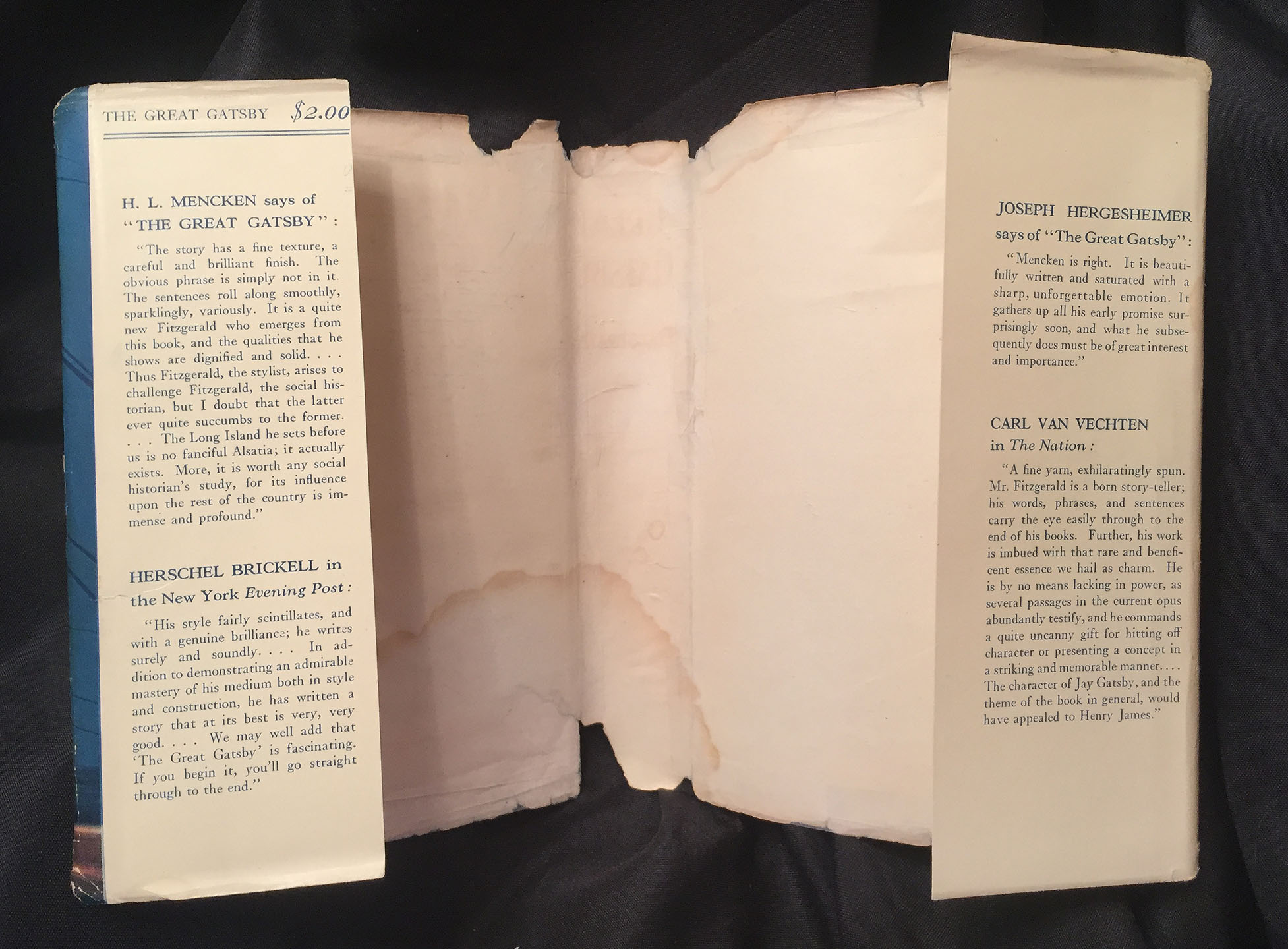 While there were 20,870 copies of the first edition book printed, as well as 20,870 first and second states of the dust jacket, there were only 3,000 third state jackets printed. And therefore, a first edition (first printing or second printing) with a third state dust jacket is definitely exceedingly difficult to acquire.
Reviewers: H. L. Mencken, Herschel Brickell, Joseph Hergesheimer, Carl Van Vechten, Laurence Stallings, William Curtis, Llewellyn Jones, Edwin Clark, Isabel Paterson, Fanny Butcher, Phil A. Kingsley, and Alexander Woollcott.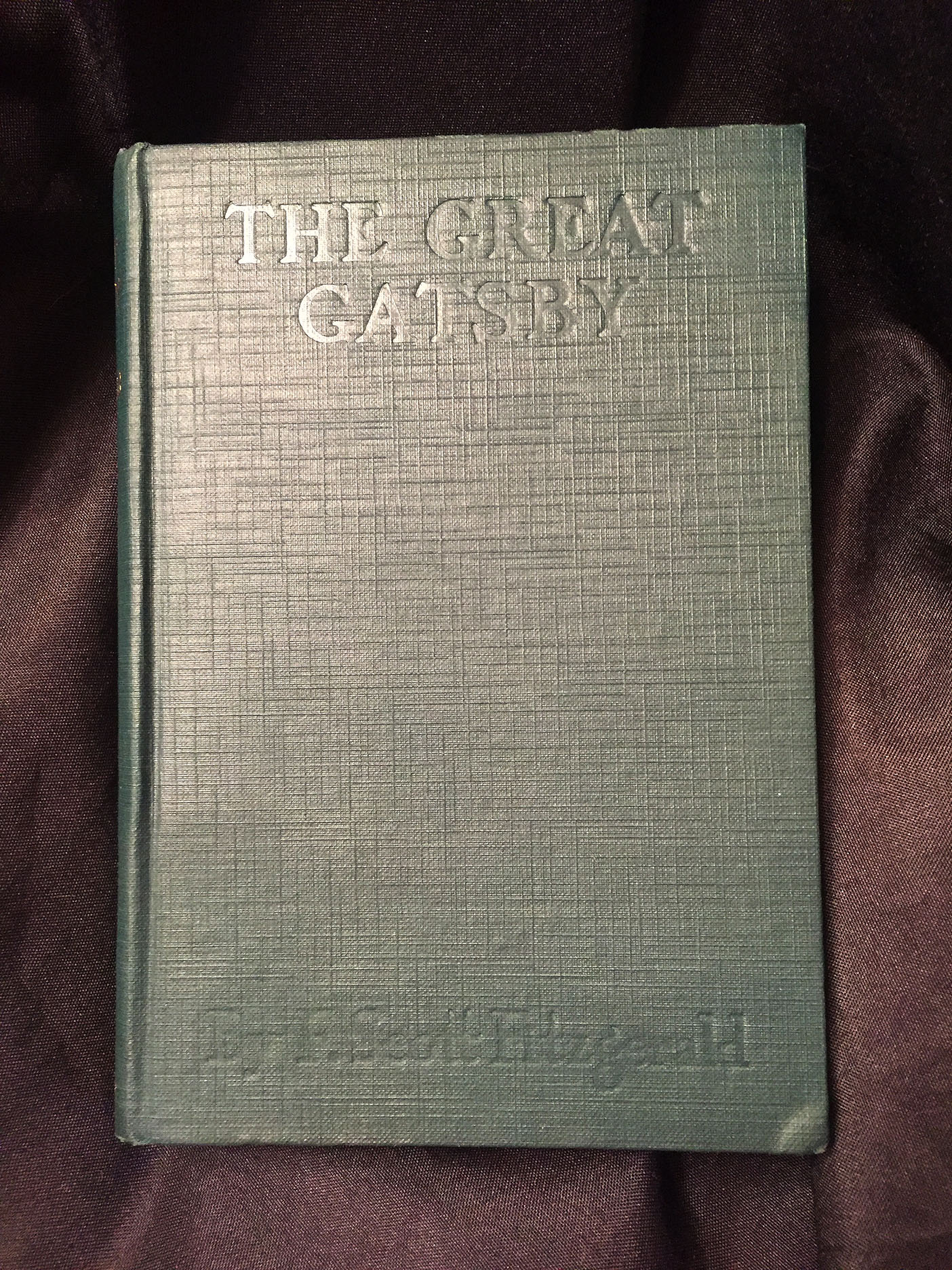 Book is first edition, first printing with bright and generally clean cloth covers and spine. Front cover shows just a faint shade of damp-staining in the lower left-hand area, matching the original dust jacket. Gold-stamped spine is still brilliant. Binding, as noted by Bruccoli A II.1.a, is dark bluish green B cloth (linen-like grain). Lower right-hand corner of front cover bumped. Otherwise, exquisite.
Cloth spine shows only a dash of wear on the "Scribners" gold-stamp. No fraying at head or tow; however, the spine is just a tad slip-cocked.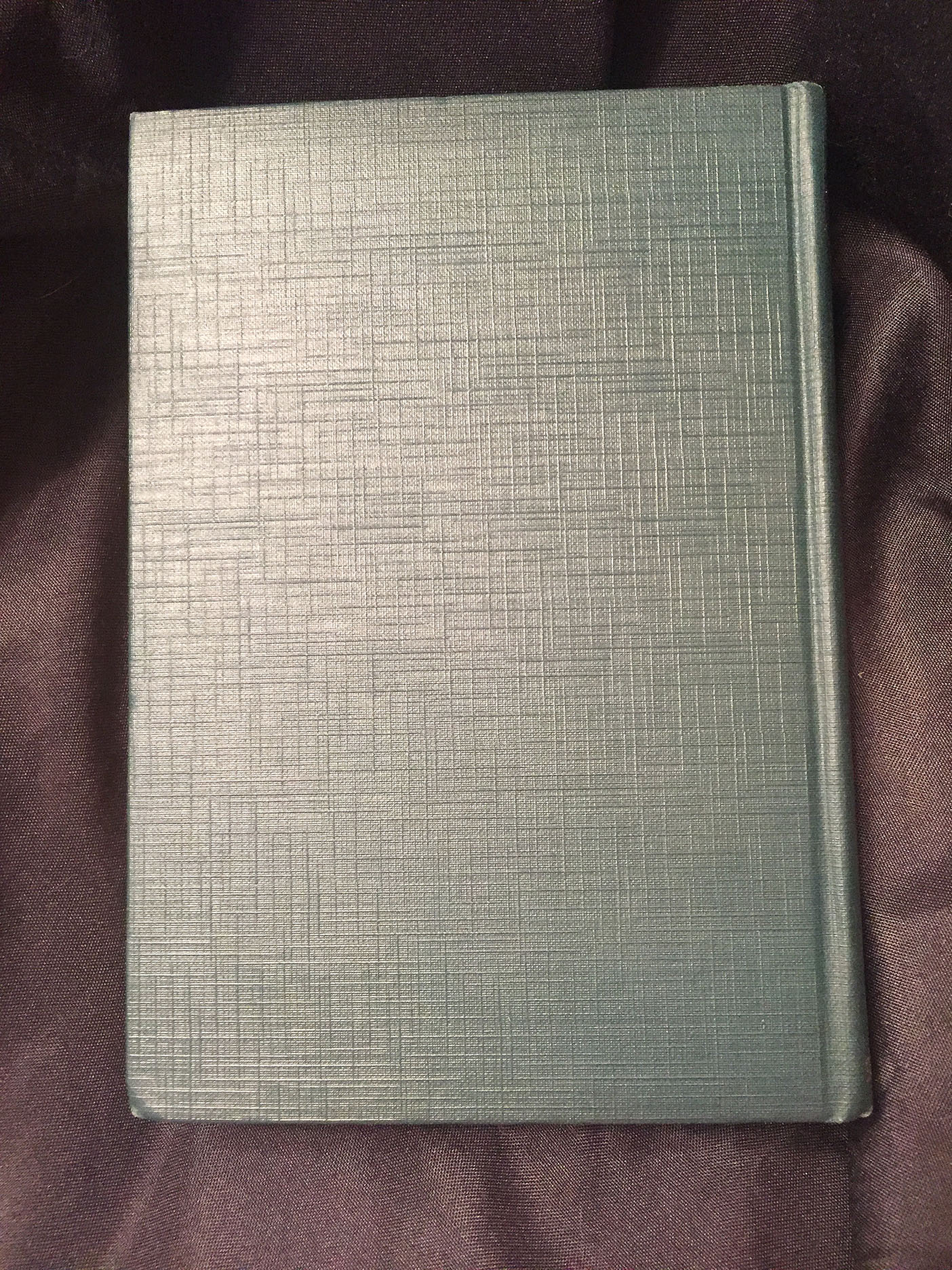 Back cover is near fine to fine condition, except for a miniscule dump to lower left-hand corner.
Spine is tight. Pages bright and clean. No signs of foxing, tears, chips or other such damage.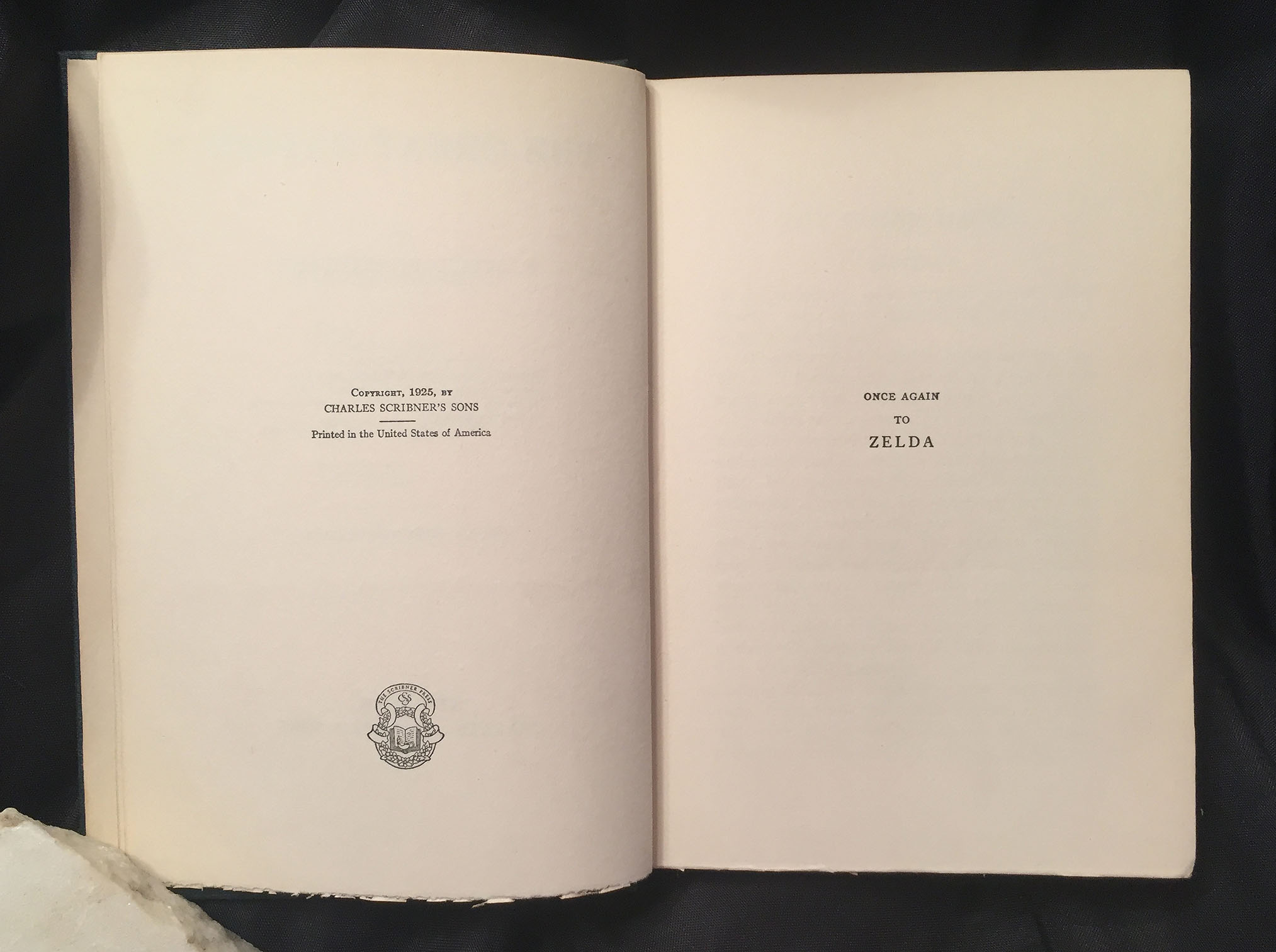 White woven endpapers of sized stock, as noted by Professor Bruccoli. Also, top and bottom edges trimmed.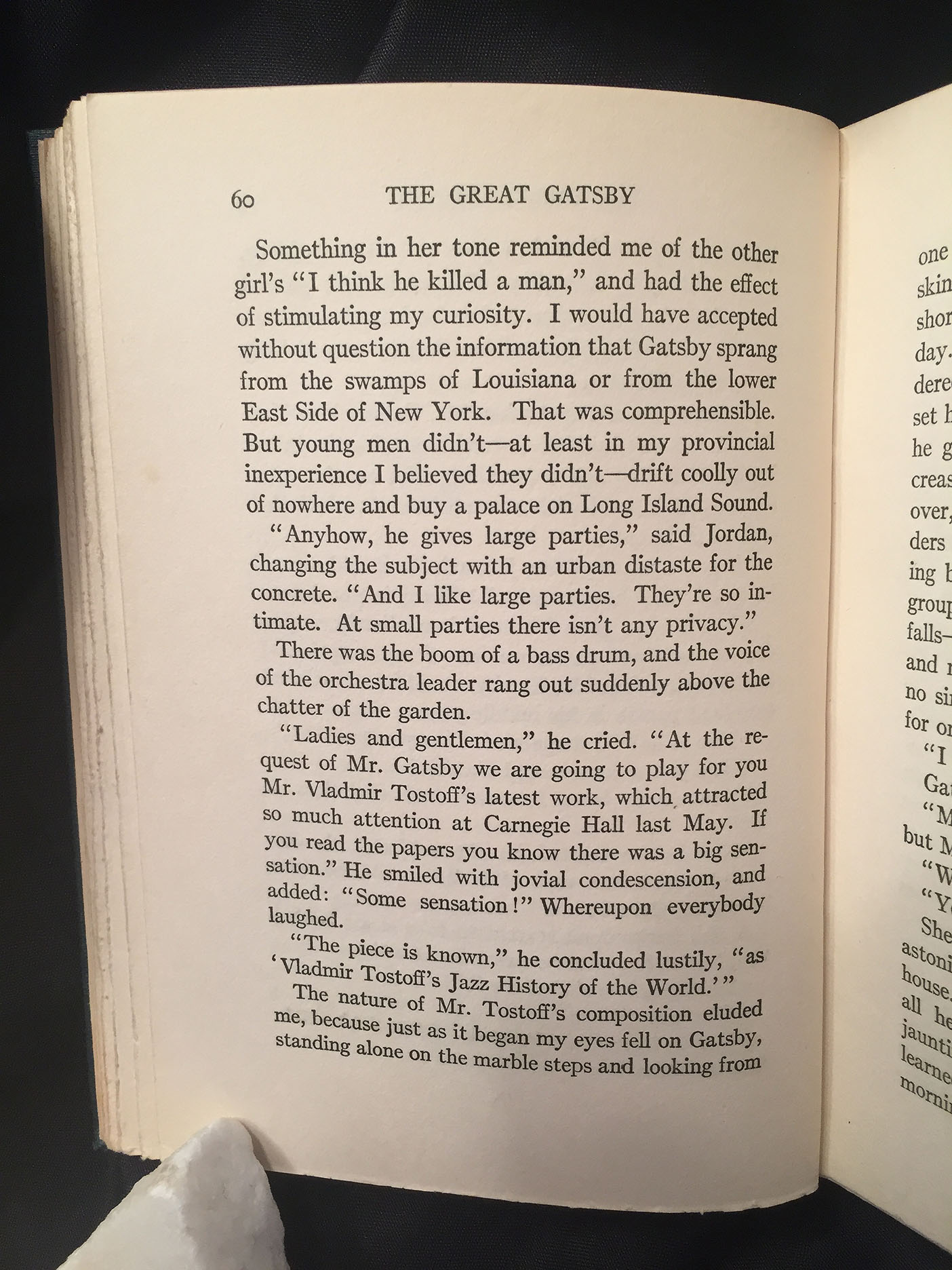 Page 60, Line 16: chatter (first printing) | echolalia (changed in second printing)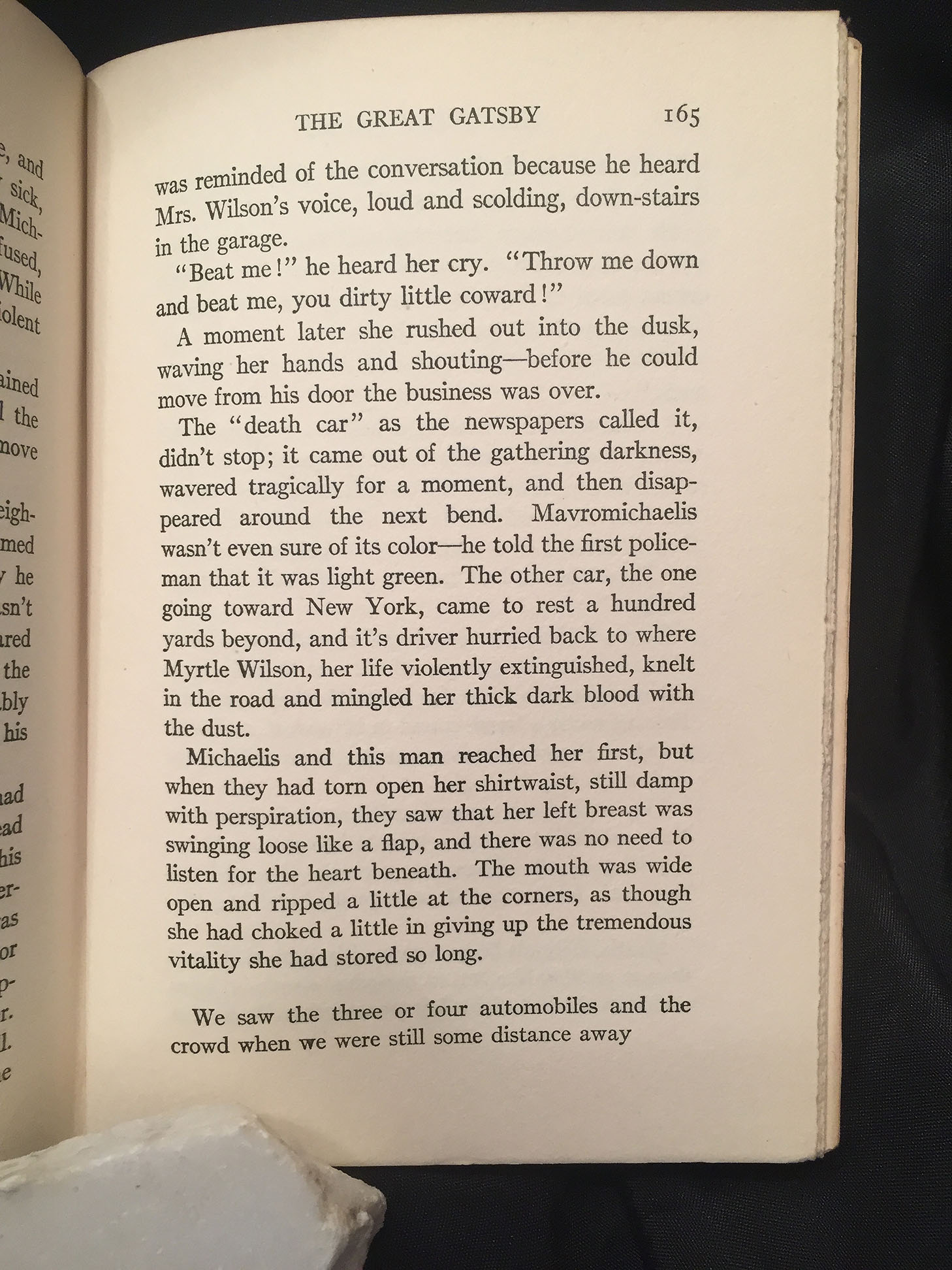 Page 165, Line16: it's (first printing) | its (second printing)
Page 165, Line 29 away (first printing) | away. (second printing)