Yes, we Accept: PAYPAL,
Venmo & SQUARE
We are always interested in purchasing, whether you have a single item or an entire collection for sale.
© 2022 Mt. Gothic Tomes
"... My whole theory of writing I can sum up in one sentence: An author ought to write for the youth of his own generation, the critics of the next, and the schoolmasters of ever afterward ...." from The Author's Apology, THIS SIDE OF PARADISE, 1st edition, 3rd printing, 1920.
TENDER IS THE NIGHT
1st edition, 3rd printing, inscribed by F. Scott Fitzgerald, in original second state dust jacket, 1934
Book is an original first edition, second state dust jacket, with variant review quotes on inner front flap. Dust jacket has been stabilized with curatorial, neutral-Ph materials; however, no restoration has been applied. Original "$2.50" price appears on inner front flap. Dust jacket is chipped and missing small areas as exhibited in the digital images. Please review the condition of this book thoroughly before considering its acquisition. We judge this book to be in good-to-good-plus condition. Book has been subjected to bruising and other such contusions similar to dust jacket. Note the missing lower right-hand corner of front cover (1 millimeter by 1 millimeter). This does match the paper loss on the front panel of the dust jacket. Cloth of front cover has some areas of light discoloration, generally near the bottom edge and on right-hand side. There is also some light discoloration on back cover, also near the bottom edge. As to the spine cloth, it has been sunned, resulting in the gilt lettering being faded. The spine's head and toe are lightly frayed. The base of the page gathers, near the front of the book (first 6 to 8 pages) has suffered an upward bruise which has pushed up the edges of the first 6 to 7 pages by about a millimeter or so. This damage is evident in some of the exhibited digital images; however, after Page 7 this damage disappears. The aforementioned contusion also caused short interior, closed tears in several pages, two to three inches up from the bottom of the book; all of which have been professionally repaired with neutral-Ph materials. The book's pages are slightly toned throughout; but there is no foxing, and few other significant flaws.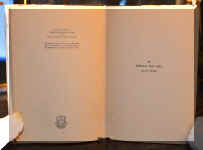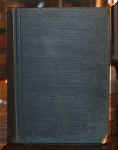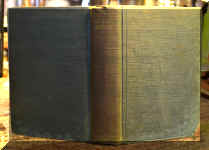 Shirley Armitage Chidsey was born in Philadelphia in 1907, and later married Donald Barr Chidsey, a novelist and biographer. Shirley worked as an editor and assisted Charles Nordhoff and James Norman Hall, both authors, on The Bounty Trilogy (The Mutiny on the Bounty, 1932; Men Against the Sea, 1933; and, Pitcairn's Island, 1934). Later, Shirley became an assistant editor at Knopf. She stayed in publishing most9of her. After divorcing Donald Barr Chidsey, she remarried and took on the name Shirley Bridgwater. This book has an excellent provenance and was purchased from an estate of one of Shirley Chidsey's relatives in Philadelphia . When F. Scott Fitzgerald met Shirley Chidsey in Santa Barbara , California , she was married to the author, Donald Barr Chidsey.
1443 North Hayworth Avenue, Hollywood, California
Location of apartment where F. Scott Fitzgerald died in December 1940. Apartment was actually that of Sheila Graham, journalist and Fitzgerald's companion in his last years. The apartment was on the second floor.
Please note: all our F. Scott Fitzgerald signatures and/or inscriptions have verifiable provenance. We invite you to inquire about any of the signed or inscribed Fitzgerald books that are of interest to you.