Yes, we Accept: PAYPAL,
Venmo & SQUARE
We are always interested in purchasing, whether you have a single item or an entire collection for sale.
© 2021 Mt. Gothic Tomes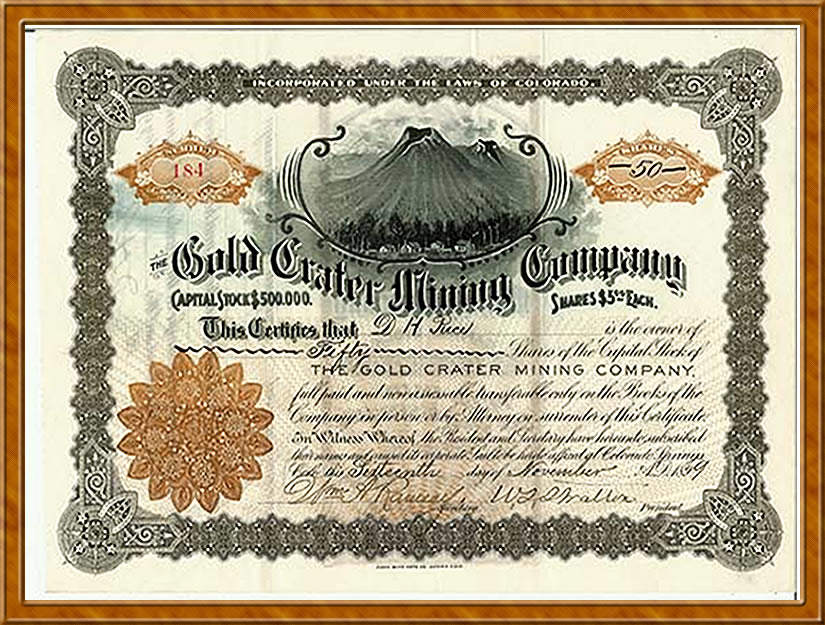 Page 2
Antiquarian, Colorado, Mining, Exploration, etc.
CRIPPLE CREEK MINING CLAIM MAP, 1899
The Dorsey Investment Company, Colorado Springs, Colorado, MINES AND MINING STOCKS. Private Wires to Denver, Pueblo and Cripple Creek. Approved Mineral Surveys in the CRIPPLE CREEK MINING DISTRICT, Teller County, Fremont and El Paso Counties, Colorado
L.W. Davis and E.A. Byler, Mining Engineers, Victor, Colorado. Coated paper on linen; five-color. Dimensions: 45 inches in height by 35 inches in width. Framed. Condition: very good with some cracking of coated paper.
Wheeler Maps
(George Montague Wheeler)
Wheeler, Capt. Geo. M., Corps of Engineers, U.S. Army. U.S. Geographical Surveys West of 100th Meridian, Topographical Atlas Sheets, 1876. Atlas Sheet 62A, Central Colorado. Unfolded, near fine. SOLD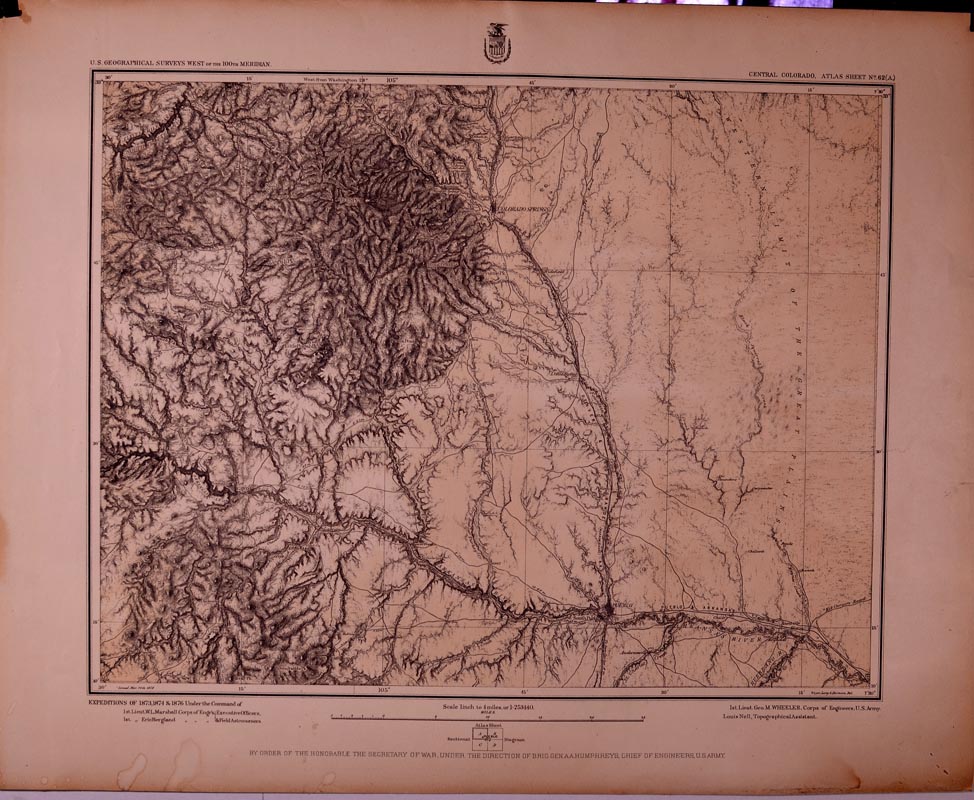 Wheeler, Capt. Geo. M., Corps of Engineers, U.S. Army. U.S. Geographical Surveys West of 100th Meridian, Topographical Atlas Sheets, 1876. Atlas Sheet 62C, Part of Southern Colorado. Unfolded, very good, some chips on margins. Price: SOLD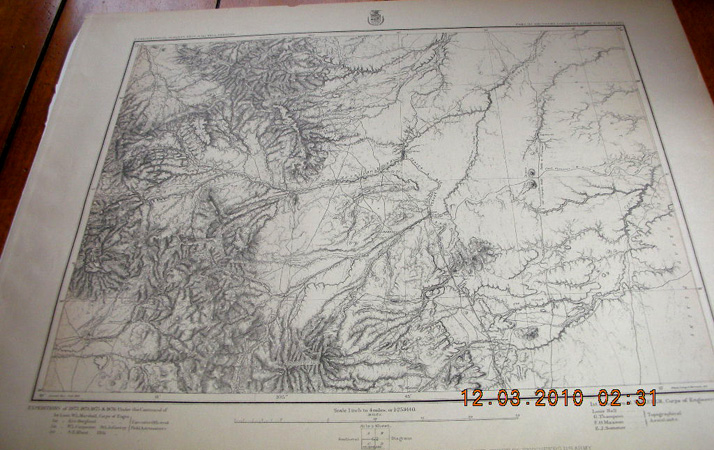 Wheeler, Capt. Geo. M., Corps of Engineers, U.S. Army. U.S. Geographical Surveys West of 100th Meridian, Topographical Atlas Sheets, 1876. Atlas Sheet 62D, Part of Southern Eastern Colorado. Unfolded, near fine. Price: $SOLD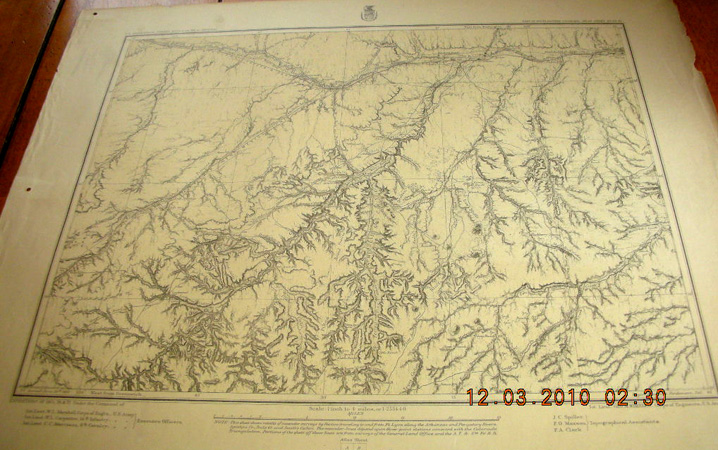 Wheeler, Capt. Geo. M., Corps of Engineers, U.S. Army. U.S. Geographical Surveys West of 100th Meridian, Topographical Atlas Sheets, 1877. Atlas Sheet 65D, Land Classification of Eastern California. Folded, near fine. Price: $225.00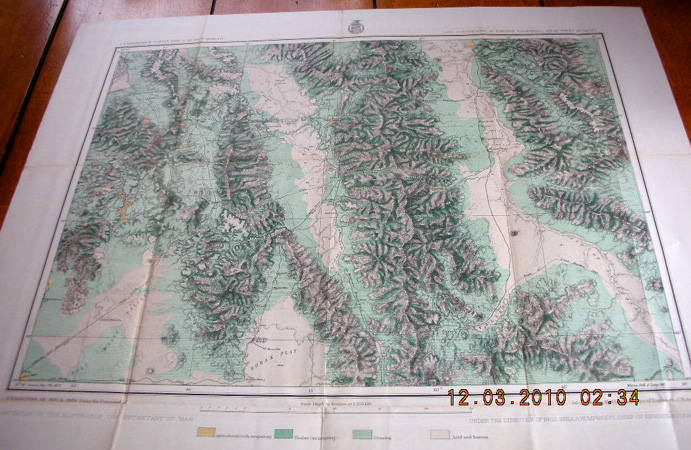 Wheeler, Capt. Geo. M., Corps of Engineers, U.S. Army. U.S. Geographical Surveys West of 100th Meridian, Topographical Atlas Sheets, 1877. Atlas Sheet 69B, Economical Features of Parts of Southern Colorado and Northern New Mexico, and lying principally in the drainage-basins of the Rio Grande, Conejos, and Navajos, indicating economical features. Folded, near fine. Price: $SOLD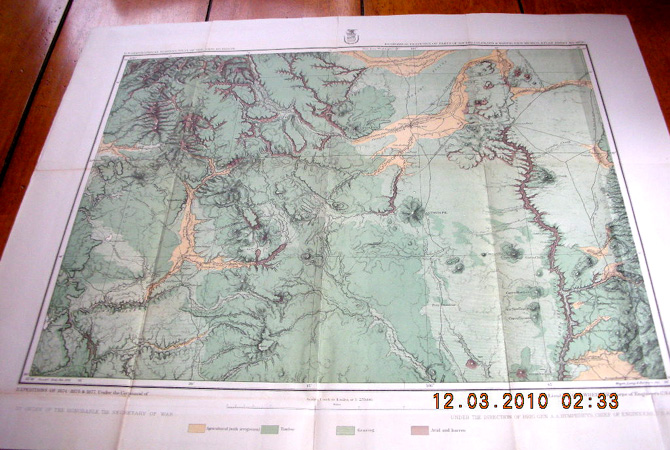 Wheeler, Capt. Geo. M., Corps of Engineers, U.S. Army. U.S. Geographical Surveys West of 100th Meridian, Topographical Atlas Sheets, 1877. Atlas Sheet 69D, North Central New Mexico. Folded, near fine. Price: $275.00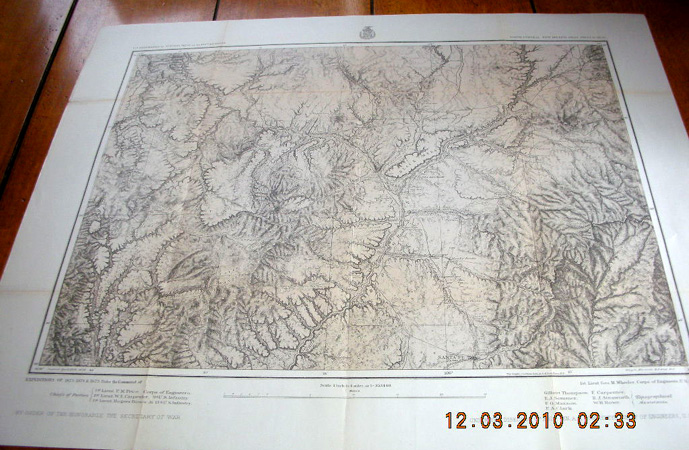 Wheeler, Capt. Geo. M., Corps of Engineers, U.S. Army. U.S. Geographical Surveys West of 100th Meridian, Topographical Atlas Sheets, 1877. Atlas Sheet 70C, Economic Features of Part of North Central New Mexico. Folded, near fine. Price: $275.00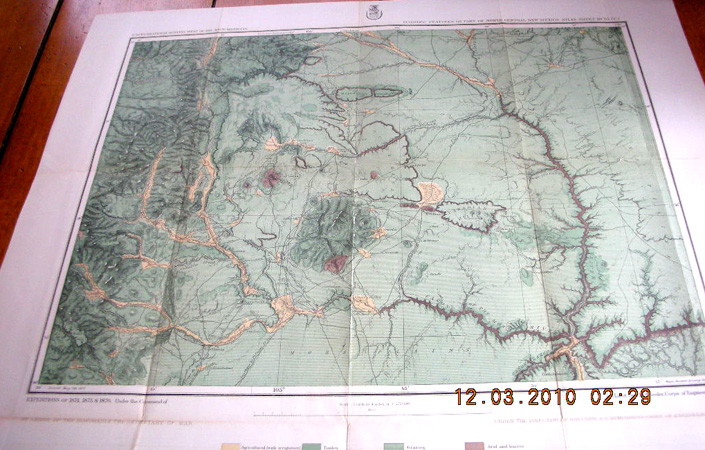 Wheeler, Capt. Geo. M., Corps of Engineers, U.S. Army. U.S. Geographical Surveys West of 100th Meridian, Topographical Atlas Sheets, 1876. Atlas Sheet 61D, embracing portions of South Western Colorado, and lying principally in the drainage-basin of the Rio Grande. Unfolded, near fine. Price SOLD
Wheeler, Capt. Geo. M., Corps of Engineers, U.S. Army. U.S. Geographical Surveys West of 100th Meridian, Topographical Atlas Sheets, 1877. Atlas Sheet 75, Parts of Central and Western Arizona. Folded, near fine. Price: $225.00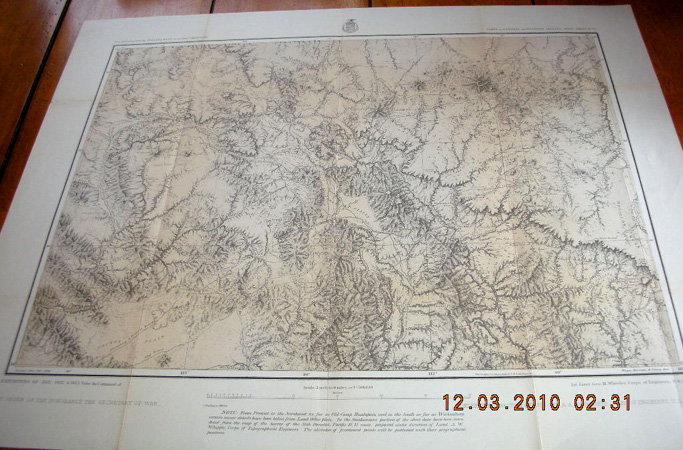 Wheeler, Capt. Geo. M., Corps of Engineers, U.S. Army. U.S. Geographical Surveys West of 100th Meridian, Topographical Atlas Sheets, 1877. Atlas Sheet 76, Parts of Eastern Arizona and Western New Mexico. Folded, near fine. Price: $250.00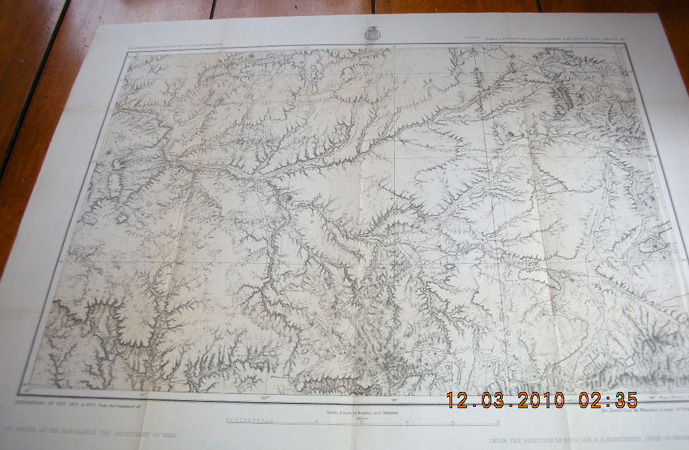 Wheeler, Capt. Geo. M., Corps of Engineers, U.S. Army. U.S. Geographical Surveys West of 100th Meridian, Topographical Atlas Sheets, 1877. Atlas Sheet 83, Parts of Southeastern Arizona, Western and South Western New Mexico. Folded, near fine. Price: $250.00